<Review by: Shourya>
It's that time of the week again peeps! Time for you to update your playlist by adding 5 songs that I've been bumping to this week! So without further ado, let's get straight down to bizness now shall we?
'Timebomb' – Kylie Minogue
The Impossible Princess is at it again! 25 years in the game, and Pop Icon Kylie Minogue still remains irresponsibly flaw-free. And to celebrate her 25 years in the industry, Kylie unleashed an anniversary surprise on her worldwide legion of loyal fans – a brand new single AND a video supporting the new single. 'Timebomb' is every bit a Kylie extravaganza – a sassy, sensual and gritty Electro-Pop production interwoven with some breathy vocals by Kylie. Chances of this one skipping your dance play-list are probably impossible. And the video! Kylie as a bad-ass bitch showing some serious swag around London's Soho district? Flawless! Check out the Christian Larson directed video clip right here:

'Every Single Night' – Fiona Apple
7 years. 7 RIDICULOUSLY long years since Alt-Rock chanteuse Fiona Apple released 'Extraordinary Machine'. No biggie, considering the reclusive songstress is famous for taking extraordinarily long breaks in between albums – as well as famous for really REALLY long album titles. Fiona's 4th studio album in over 16 years (she released her Grammy winning debut album, the triple platinum certified 'Tidal' in 1996) is very interestingly titled – 'The Idler Wheel Is Wiser Than the Driver of the Screw and Whipping Cords Will Serve You More Than Ropes Will Ever Do', and is scheduled for release on June 19th.The first single from the album is titled 'Every Single Night', and in true Fiona style, the song has a brilliantly bizarre video accompanying it. Directed by Joseph Cahill (Beyonce, David Bowie), the abstract video shows Fiona singing with a dead squid on her head. Check out the song right here, boasting of subtle piano melodies and Fiona's signature vocals.

'R.I.P' – Rita Ora feat. Tinie Tempah
The new Rihanna? Naww. This girl can actually sing. Roc Nation newbie and Jay Z's new protegee, Rita Ora's already been smashing records in the UK. She already topped the UK Top 40 with her collaboration with DJ Fresh 'Hot Right Now' earlier this year, and she recently topped the charts again with her official debut single 'R.I.P' featuring Tinie Tempah. Back to back #1 singles, and the girl's not even out with her debut album! I predict bigness for her. I'm totally feeling the sassy Brit' new single – especially cuz I see shades of Rita's idol, the fashionably flawless and iconic Gwen Stefani.
Check out 'R.I.P' right here:

'Picking Up The Pieces' – Paloma Faith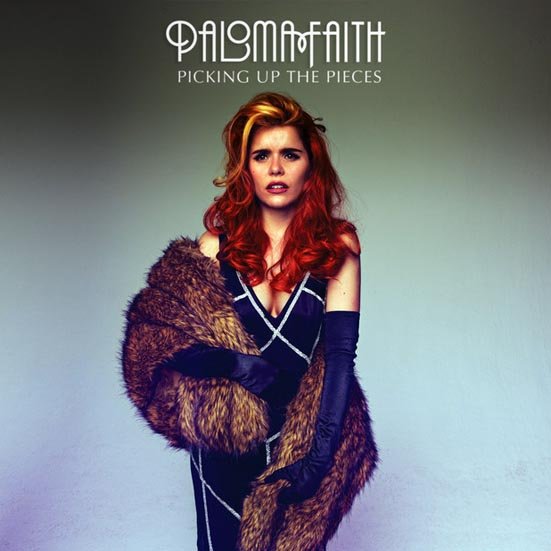 The world really needs to know more about British songstress Paloma Faith. The woman has an impressive set of pipes, and she's just back with her sophomore album 'Fall To Grace'. Comparisons to the late Amy Winehouse and Duffy are inevitable, considering that her songs reflect a palpable pain so evident with the former vocalists. I enjoyed her debut album 'Do You Want The Truth Or Something Beautiful' – which spent a whopping 40 weeks on the UK Top 40 Albums Chart, eventually being certified platinum, but it's her sophomore album that truly explores her true vocal prowess. 'Fall To Grace' just debuted at #2 on the same chart last week, and here's the incredible first single from the album 'Picking Up The Pieces'.

'Take It All Away' – Owl City
Remember 'Fireflies'? The insane song which boasted of some incredibly confusing lyrics, and was so addictive your grandma owned a copy? Owl City aka Adam Young has been away from the top spot since the song became a global phenomenon in 2009. Recently though, Adam released an EP of 4 songs titled 'Shooting Star', a prelude to his new album 'The Midsummer Station', scheduled for release on August 14th, 2012. And I came across this song 'Take It All Away' from the EP that instantly blew me away! Soaring vocals, a lush melody, the polished synths, and lyrics that I could finally comprehend – this one's totally sublime! I hope this song gets a video soon. Check it out right here:

Hope y'all enjoyed today's playlist! Until the next playlist – stay safe and play it loud! Don't forget to follow me on Twitter ShouryaC. Lots more coming up soon!