<Review by: Shourya>
The year just keeps getting better and better y'all! Well, considering that Pop royalty and chart-slayer extraordinaire Pink has just unveiled a brand new song – my life suddenly has meaning to it once again. And then we have R'n'B songstress supreme and flaw-free diva Alicia Keys who has just released new music after eternity – and her new song sounds better than anything she's done over the last 5 years. And as if I wasn't hyper-ventilating enough over these two, the legendary George Michael is BACK with a brand new single!! That's it. I CAN'T EVEN!! Let's just get on with the music now shall we?? Here's a list of 5 songs that you MUST listen to if you have functional eardrums.
'White Light' – George Michael
This is just insane y'all – literally INSANE. The man has been in the industry for 3 decades, and he still sounds as incredible as ever. The scene is saturated with incredibly monotonous and lame-sounding Dance-Pop right now, as it has been for the last 4 years (it was fun when it began, an overdose just killed it). But when one of the original pioneers of the genre makes a comeback – he does so in style! George Michael returns with his brand new single 'White Light', and irrespective of jumping on the Electro-Pop bandwagon, the new single stands out as one of his best recordings in literally forever!
Over pulsating yet subtle beats, George Michael unleashes his signature vocals (showing NO signs of aging whatsoever) blending some rather amazing lyrics with some serene and lush melodies.'I'm back, prouder than ever baby, louder than ever maybe' he croons defiantly, unleashing one of the most addictive singles I've heard this summer. This one's definitely sticking around on my playlist for a long, long time! Check out the lyric video right here:

'Blow Me (One Last Kiss)' – Pink
BOW DOWN FLOPS. It's new Pink y'all!! No but really, there isn't anyone quite as extraordinarily amazing as Pink. 12 years in the biz, and she keeps getting better and better. Every album of her's has relentlessly slayed every credible chart worldwide with an onslaught of amazing singles and cray videos. Irrespective of her consistent success, I feel Pink is royally under-rated. Thankfully that seems to be changing over the past few years following her singles making it to #1 in most parts of the world including the US – namely 'So What' and the incredible 'Raise Your Glass'. Before those two, her only Billboard #1 single was the Grammy winning all-star extravaganza 'Lady Marmalade' on which she collaborated with Mya, Lil' Kim, Pink and Christina Aguilera.
Pink finally makes her comeback with a brand new ex-bashing anthem (her first single since 2010′s 'Fuckin' Perfect), the cheeky/cocky 'Blow Me (One Last Kiss)' – an edgy Pop-Rock diss-fest with an infectious chorus in signature Pink style. This time around she's mad, and she wants to be a bad ass bitch, and the world in general totally adores the angry Pink (think 2001′s epic Missundaztood). Check out the Greg Kurstin penned track right here:

'New Day' – Alicia Keys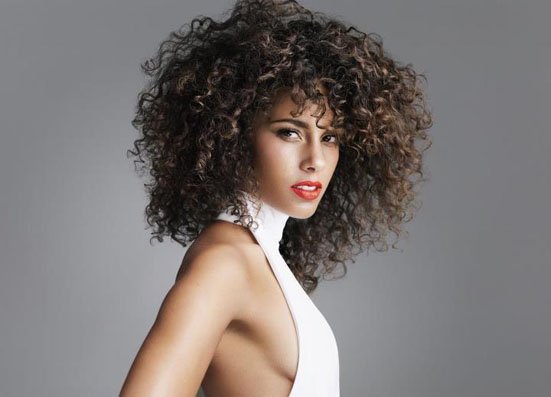 The thoroughly flaw-free R'n'B songstress supreme, Mizz Alicia Keys just unveiled a buzz single previewing her 5th studio album due later this year, and the song titled 'New Day' is easily one of the happiest songs she's ever come up with. A triumphant return to form, 'New Day' sees Alicia soar vocally, her signature style, on the drum-heavy jam that's more soulful than anything on her past record 'The Element Of Freedom'. I am all for 'New Day' being the official first single instead of just a buzz single. Check it out right here:

'The Spirit Indestructible' – Nelly Furtado
Nelly Furtado is quite the Pop chameleon, having successfully blended in some of the most diverse genres of music into one big brand of mega-Pop that defines her style. From her very first album, the Grammy winning multi-platinum 'Whoa Nelly', she made it clear she's uber-talented, and that she isn't the one to follow trends – she would much rather blaze a trail herself for others to follow. Over a decade in the bizness, and Nelly's star is shining brighter than ever, as she returns after a 6 year break with her 4th English language studio album titled 'The Spirit Indestructible'.
Nelly's already unveiled a taste of the eclectic mix her new album promises to be in the form of her first single 'Big Hoops (Bigger The Better)'. I initially had mixed reactions to the song, and it's gradually grown on me know. But what's gotten me floored is the title track of the album, and the possible second single, 'Spirit Indestructible'. The song itself is a masterpiece – celebrating the triumph of the human spirit, but it's the combination of the song and the lyric video that features Nelly's friend Spencer West – a man who suffered from a rare genetic disease, thus forcing doctors to amputate both his legs at the age of 5 to keep him alive – that literally drove me to tears.
As Nelly defiantly declares "I've got chains on my feet, but not in my mind", the lyric video features an insanely determined Spencer climbing Mount Kilimanjaro with his arms and hands, and celebrating as he reaches all the way to the top – all for Free The Children, and organization based in Kenya. A true celebration of human perseverance, as well as the power of music. Way to go Nelly and Spencer! Check out the video right here:

'National Anthem' – Lana Del Rey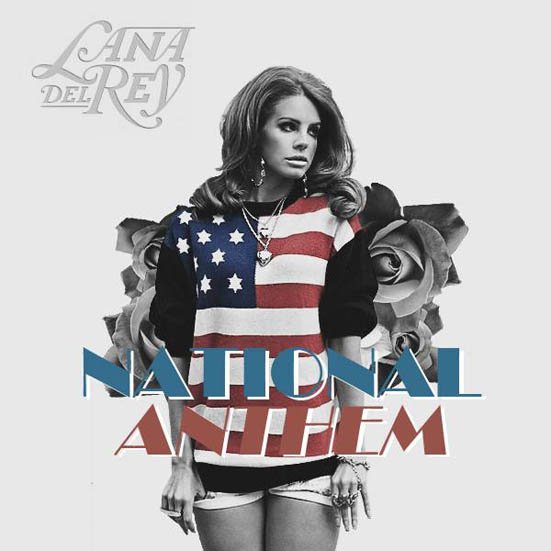 So the world in its entirety has been made aware of Lana Del Rey, and the hype surrounding everything that she does – from releasing her debut album 'Born To Die' to how many times she picks her nose – has been nothing short of phenomenal. Although 'Blue Jeans' has been a personal fave, it's the video of 'National Anthem' that totally blew me away! A nearly 8 minute extravaganza directed by Anthony Mandler, the video features the impeccably perfect Lana and Rapper A$AP Rocky, and is an ode to the romance between John F. Kennedy and Jacqueline Kennedy Onassis featuring some incredible cinematography – a classic blend of vintage America and Hip-Hop. Probably her best video to date. Check it out right here:

Hope y'all enjoyed what you heard! More comin' up soon! Until then, keep the music playing! Don't forget to follow me on Twitter ShouryaC. Lots more coming up soon!