<Review by: Shourya>
OMG HI!! It's been an incredibly amazing few weeks of music – considering that the invincible Goddess Supreme Mizz Mariah Carey has unleashed a new single and Rock Royalties No Doubt are back with their first single in almost a decade – y'all need to refresh your playlists PRONTO. I can't even begin to tell y'all about the past few weeks I've had – music truly IS my inspiration that gets me through trying times. Being a twihard – Kris Stew and Rob Pat's pending break-up is LITERALLY THE END OF THE WORLD. And then being a Janatic (aka a Janet Jackson fanatic for all you uneducated country bumpkins) – witnessing all the Jackson family drama is just plain pathetic.
And if such life altering events weren't enough, I had a coupla losers trying to create a rift in my usually fabulous life. I ask you, is there anything better than VICIOUSLY ANNIHILATING worthless irrelevant lessers from my life? No there quite literally is not! And just when I am done pulverizing these flops – the endlessly flawless Mariah unveils her brand new single that totally chronicles my state of mind – 'Triumphant'! Losers – at the end of the day, my used underwear >>>>> batshit >>>>>used condoms>>>> your entire flop lives #staypressed #takeseveralseats.
With this celebratory mood, let's immediately get on the with the music now shall we?
'Triumphant (Get 'Em)' – Mariah Carey feat. Rick Ross And Meek Mills
A new Mariah Carey single? YES!! My body? READY!! 200 million records sold, 18 Billboard # 1 singles, 6 Billboard # 1 albums, over 2 decades of sheer SLAYING, Mariah Carey's voice alone could do with a separate Twitter account. A new Mariah song premiere is an event in itself – and the entire world waited patiently for 'Triumphant (Get 'Em)' featuring Rick Ross and Meek Mills to premiere. My very first reaction to the starting strains of 'Get 'Em Get 'Em Get 'Em'? I'm gonna LOVE this one. And love the entire song I do! The Jermaine Dupri and Bryan Michael Cox produced 'Triumphant (Get 'Em)' is a throwback to Mariah's old school sound of '97, when she smoothly transitioned into a sultry Hip-Hop siren with 'Butterfly' – easily THE album that defines Mariah, and an essential fan-fave. Rich, textured vocals devoid of her famous vocal acrobatics and some uplifting lyrics over mid-tempo beats and a gorgeous harmony – 'Triumphant (Get 'Em)' doesn't provide us with anything new – and that's not exactly a bad thing. It's Mariah doing Mariah – and not blindly following any trend to stay relevant.
The drawback to this song? There isn't actually a whole lotta Mariah on this song – Rick Ross and Meek Mills literally rap all over the song – and that gets a little irritating, and has already resulted in a major back-lash from fans as well as critics. Thankfully though, new Rap-free versions and remixes of the song have already surfaced – and they sound pretty darn good. As far as I'm concerned, this is my fave Mariah recording in years – probably her best since 'Touch My Body' premiered back in 2008 and I spent a considerable amount of time seizing, shaking and crying about how amazing the song was. Definitely better than anything she released from her last studio album, 2009′s 'Memoirs Of An Imperfect Angel' that charted at # 3 on the Billboard 200, and just about managed to go Gold in the US selling over 500,000 units. Check out Mariah's new single 'Triumphant (Get 'Em)' featuring Rick Ross and Meek Mills right here:

'Hanging On' – Ellie Goulding feat. Tinie Tempah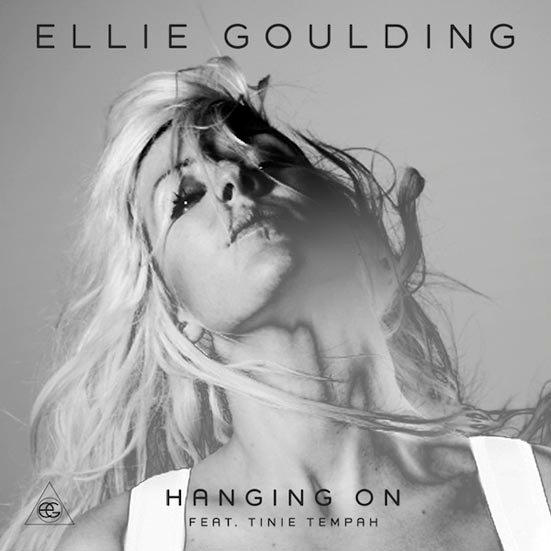 Looking for something positively dreamy? Then try out English singer-songwriter Ellie Goulding's brand new single 'Hanging On' featuring Tinie Tempah – the first from her upcoming sophomore album 'Halycon'. 'Hanging On' was originally sung by Pop vocalist Active Child in 2011, and lets just say Ellie gave the song a whole new dimension. Lush dreamy vocals, an ambient sound, and a charged-up chorus that follows Ellie's falsetto makes this one a masterpiece. The only problem with the song? Rapper Tinie Tempah is a total misfit here and he literally drags down the mood of the song when his verse kicks in. Ellie's 'Lights', released in 2010 from her UK # 1 debut album of the same name, has FINALLY scaled it's way up the Billboard Hot 100 where it peaked at # 4 so far, and is still going strong – a good 2 years after it's release. It's time America, and the rest of the world, woke up to her genius. Check out 'Hanging On' right here:

'Settle Down' – No Doubt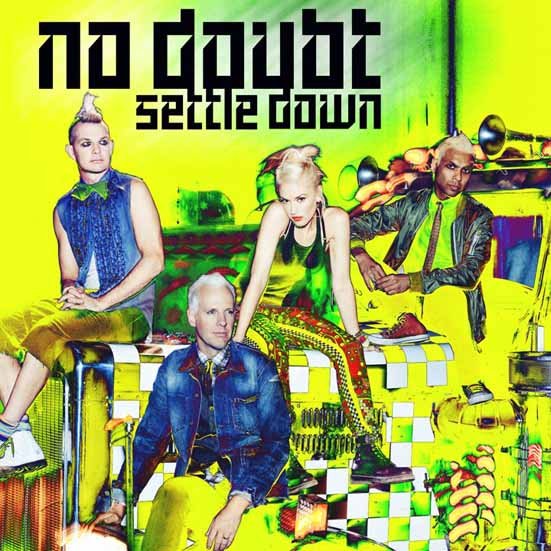 In case you didn't know, NO DOUBT ARE BACK WITH A BRAND NEW SINGLE AND LITERALLY NOTHING ELSE MATTERS. It's been a painfully long decade since No Doubt released their last studio album, the thoroughly free of flaw 'Rock Steady' back in 2001. Gwen Stefani and the boys are back with 'Settle Down', the first single from their upcoming album 'Push And Shove', slated for a September 25th release! And OMG check out the Sophie Muller helmed video for the new single, it's everything you'd expect from a No Doubt video. Can't wait for September 25th y'all! Check out the addictive new single right here:

'I Won't Give Up' – Jana Kramer
Remember One Tree Hill? In case you do, you'll definitely remember the totally gorg Jana Kramer playing the role of Alex Dupre. Newsflash! The girl has a completely incredible set of pipes y'all! Jana Kramer's gone Country, and her debut album 'Why Ya Wanna' has already debuted at # 5 on the Billboard Country Albums Chart, while the lead single of the same name is just about to enter the top 10 of the Billboard Hot Country Songs Chart. I definitely enjoyed listening to her impressive debut, but one song that truly stood out from the album was the heart-breakingly lush 'I Won't Give Up' – a bonus track on the album. Jana knows what song-writing's all about, and this song is a fine example of bigger things to come from the TV bombshell-turned-Country chanteuse. In the mood for a little howling and cuddling and getting all misty eyed? Listen to 'I Won't Give Up' right here:

'Refill' – Elle Varner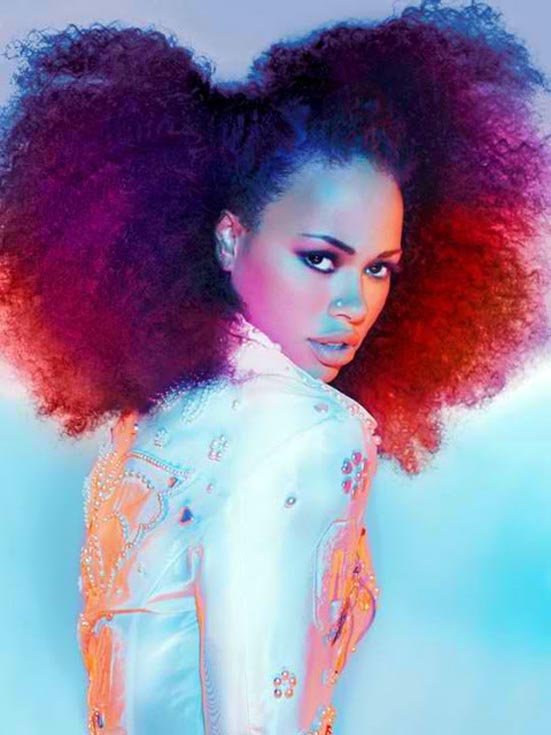 Y'all better take a seat for this one, cuz rising R'n'B songbird Elle Varner is not going anywhere anytime soon. Touted as the next Alicia Keys, Elle's new single 'Refill' is my latest addiction. The Pop & Oak Soul ballad is a mesmerizing affair, with Elle's effortless vocals yearning over a mid-tempo R'n'B groove and an intriguing stuck-in-your-head kinda melody. 'Refill' is already a top 10 hit on the Billboard R'n'B/Hip-Hop Songs Chart, and will be included on Elle's upcoming debut album 'Perfectly Imperfect' scheduled for release on August 7th. If you enjoy listening to artists like Jill Scott, Alicia Keys, Keyshia Cole, Lalah Hathaway etc., this one's for you. And oh, this one's a perfect number to add to your baby-making playlist and then totally getting NASTAAY to it! Check out 'Refill' right here:

Hope y'all enjoyed what you heard! More comin' up soon! Until then, keep the music playing! Don't forget to follow me on Twitter ShouryaC. Lots more coming up soon!