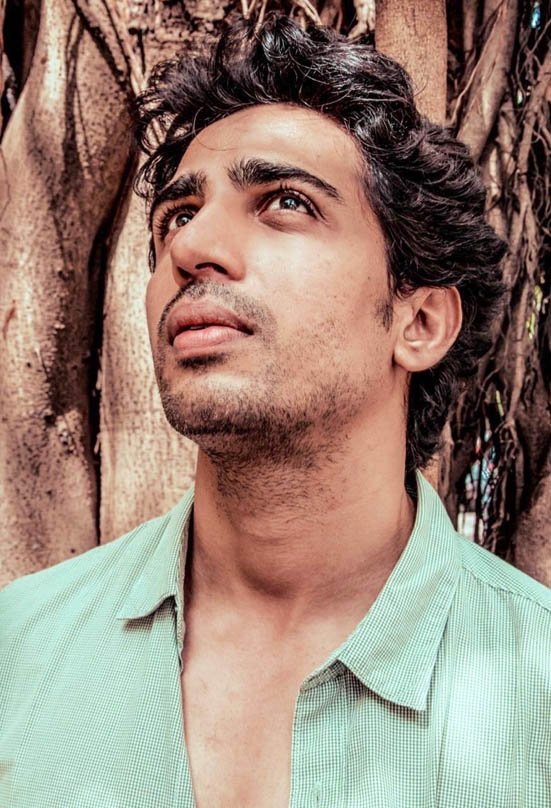 <Interview by: Sailesh Ghelani>
Hi Gulshan, it's been a while and we missed you…
Thanks for missing me. I am missing me out there too. Actually, just been trying to make the right and sensible moves with regards to my career.
What have you been upto? Still doing that Sanjay Leela Bhansali film Ram Leela (read a previous interview with him on SLB's Ram Leela)? It's taking so long; we can't wait to watch it…
Yes I still have a few days left with Ram Leela. I guess some things take that long to make. I am not questioning it but submitting to that process. I do find it difficult but then easy stuff is boring. I think November 15th is the date of release.
And what's this we hear: you've been signed by that wonderful producer/director/actor Pooja Bhatt for a… not one but two-movie deal! How did that happen? Was she smitten by your intense demeanour?
Well she met me one day and told me she had something in mind. I don't think she is smitten but she seems to have a lot of confidence in me. So I guess a two-picture deal is a show of confidence. Pooja Bhatt is wonderful and so accommodating. I am very grateful to her.
Pooja says you have a burning desire to push the limits as an actor and this is going to be your decade. Pressure much!
Five years ago I would've buckled under that pressure. Now I am all ready, I thrive on that pressure. I feel no pressure whatsoever. I believe in me more than anybody else. Faith and toil was my school motto (St Joseph's Indian High School); I think I've kept that going. I am locked, loaded and ready to rock 'n' roll.
How will this deal make a difference to your life?
Well nobody gets a two-picture deal just like that. I've taken one small step at a time since my debut in 2011. Now this is an opportunity for me to make a quantum leap.
Your first film in the two-film deal is called Cabaret and they're looking for a leading lady. Any suggestions or type-of actresses you'd like to work with?
It's totally Kaustav (Narayan Niyogi, the director) and Pooja's call. I can work with anybody. It's a difficult part and a great part. I don't want to be involved in the casting of my leading lady.
You're the actor who gives playing bad a good name (read his first interview with us here) but is any part of you yearning to take on the 'hero' roles?
I yearn to do good films and for parts that excite me, parts that get my imagination soaring high. The term 'hero' is just used to refer to a leading actor. I don't buy into the word. It's delusional. Yes I want to play important parts, leading parts. I feel I can do many things but there is a right time for everything.
Tell us something interesting about Deepika Padukone (apart from the fact that she's 'super hard working and eager to do good work', which you said to us in your last interview), your co-star in Ram Leela.
Oh Deepika is strong, very strong and athletic. Definitely not a pushover. Tough girl. No wonder she is doing so well.
How do you think young boys and men in India should be brought up in view of the events of assault against women and the daily harassment they face?
We have too many people in India and there's too much imbalance in our society. That is the real problem. How does anybody find time to give to their children to teach them values? There is no family planning. The more the merrier for some because it's a vote bank. We have no respect for each other be it women or men. I really don't know how this can be solved. Beats me. I just think about how horrible it is and worry about my wife and friends. I'm sorry but that is how I feel at this moment. I have no solution.
What advice would you give to all these young boys going to the gym and forcing themselves to get that six pack or build those Salman Khan arms?
My advice to them is: Don't try to become somebody else because you just might become them. Be unique.
What's happening with some of your other films like Peddlers that went to Cannes last year (read Gulshan's Cannes diary here)?
AKFPL and Guneet Monga are working on it. It's not easy for indie films to find a release but they are not the types to sit quietly about it. It'll happen when the time is right.
Pull out something new you've got in your wardrobe and give us a look.
Sure, here you go…