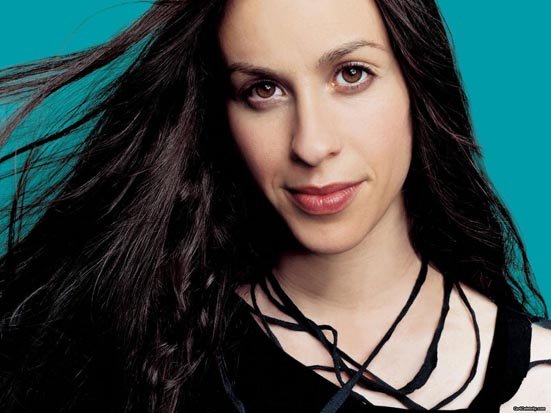 <Review by: Shourya, your resident music geek>
Let me get this straight – Alanis Morissette, Goddess Supreme, is a part of my religion. I worship her. I've grown up listening to her, and she single-handedly saved the entire planet with her iconic 1995 album 'Jagged Little Pill', which went on to sell a whopping 33 million copies worldwide, the second highest selling album of all time by a female artist, behind fellow Canadian flawlessness Shania Twain's 'Come On Over'.
It's been 4 years since Alanis released the highly under-rated 'Flavors Of Entanglement', her 7th studio album. And what came as news that made fans (like me) commence mass hysteria globally, the 'You Oughta Know' icon finally unveiled the title, track-list, release date the name of the first single of her 8th studio album! There IS a god after all.
Alanis Morissette's new album is titled 'Havoc And Bright Lights', and the tentative release date is the 28th of August. The name of the first single is 'Guardian' (releasing on iTunes on May 15th), and the album track-list is as follows:
1. Guardian
2. Woman Down
3. Til You
4. Celebrity
5. Empathy
6. Lens
7. Spiral
8. Numb
9. Havoc
10. Win and Win
11. Receive
12. Edge of Evolution
"This record, as always, is a snapshot of what I currently obsess about, care about, and what strikes me at 4 in the morning in my most introspective moments," Morissette revealed in a press – statement. "It is my emotional, psychological, social and philosophical commentary through song."
This is excruciating. August 28, come soon will you??
In case you enjoyed what you heard, you can follow ShouryaC on Twitter.