Amrita Puri , the adorable and feisty girl from this summer's surprise hit film Kai Po Che!, has a nice little chat with Sailesh Ghelani. She tells him about Abhishek Kapoor's detailed direction, how she almost lost hope of an acting career before Kai Po Che! and how she hated working in advertising. 
Are you pleased as punch that your film Kai Po Che! (read the review here) has gotten so much great word of mouth and critical publicity?
It's not really sinking in; you always think 'hit picture mil jaye (I hope I get a hit picture)'. You know on set when you are working on something good. But you can never really say for sure what the audience reaction will be.
It isn't a new story, so what do you think it had that was different?
I think it was Gattu's (director Abhishek Kapoor) touch that made it really gritty and soulful. A lot of credit goes to the cast as well.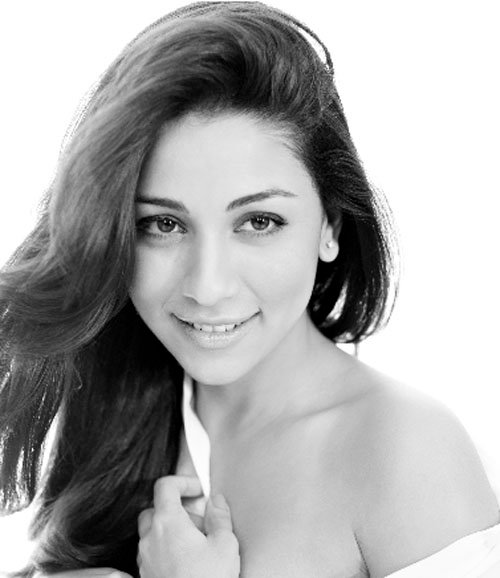 Abhishek Kapoor certainly lifted the film with his direction didn't he…
Abhishek is someone who is very in control of his craft and has a clear idea of what he wants. Half the process comprises knowing exactly what you want and the other half is translating that on screen. Abhishek has been an actor and that makes a difference. It's important between takes what you come and tell your actor. The subtleties of my performance I owe to him. It's about tweaking that guitar to perfection. He won't let it go if he's not gotten his shot.
Like there is a shot in the trailer where I'm running my fingernails across Raj Kumar's back and it was beautiful the way Gattu got that. And we did that like 5 times because he wanted even that to be perfect. There's a shot on set with the study table. I decided to play around with things on the table and text in between, and that is stuff that's not in the script. I was fooling around with this little stone paperweight and Abhishek said 'that's great, do that.'
Apparently, director Abhishek Kapoor didn't know you were an actor when he saw you. Tell us about how you convinced him and what the audition was like.
I did audition but it was funny. He met me at a party where we had a common friend and he has this pensive way of looking at you. I was like, okay, what is this fellow thinking. And then he came up to me and said 'what do you do?' I told him I am an actor. And then he said I would be perfect for his film. He has a director's instinct, that's for sure.
"During Aisha I was new and I didn't know anything, it was a learning experience. I have been in the industry for almost three years now and today I know better about my skills and myself. I am more sure of myself and what I want in life," you said in an interview. So what have you learned and what do you want in life?
What I want in terms of my career: I feel like this film has reignited the hunger in me to act, which had become dull over time. There has been a lot of stuff that I have said no to. After a while you sometimes forget why you even wanted to be an actor in the first place.
You don't fit into the typical set of actors…
Exactly. Like Kalki (read her interview here) found her space with Dev D, and I'm sure she had her fair share of struggles but she's sorted now. With me it happened with Kai Po Che!. I've found something and now I want to go out and do more work like that. The worst thing to happen is not to have that hunger. And these are the kind of people and work I wish I could continue to do.
With Aisha (her first film) it was a learn-as-you-go experience since I was coming in from theatre. I was trying and seeing what works and what doesn't. Luckily it worked but it was like a playground.
Abhishek Kapoor has said, "Amrita is one of the finest talents we have in the business, and I believe she has a great future." So what do you think is stopping you?
I need to do more good work and the thing that's stopping me is not getting more good work! And I'm someone who tries to keep that quality, which is why I'd rather be in a few good films.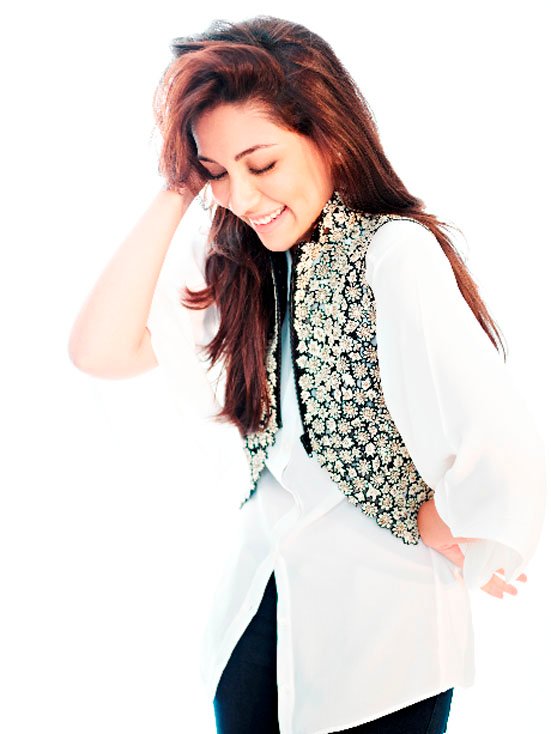 Your father is a big shot in a large bank. So money's not an issue. What made you choose a film career then?
My love for the craft and a desire to act and see myself on the silver screen. Everyone who knows me says I was born to be an actor because I used to play make-believe since I was a kid. But because of the background I came from it never occurred to me to have acting as an option or a plausible route to go down. In college I started dabbling in theatre but I enjoyed my academics, I did my BA in literature. I was all set to become a journalist. I worked as a copywriter at O&M but I hated it. The acting force just grew and grew.
What about theatre?
I'm still very happy and willing to do more theatre. My play The Interview has shows on and off.
You've said you want to be more outgoing like your character Vidya in Kai Po Che! so you can get the attention of guys you are interested in. What's been the problem so far?
Vidya is a small town girl and she's hardly gotten a chance to interact in that space. She's very assertive. But I'm not like that.
In real life you're a quiet person, a bit reserved and in your own world. Is that only with strangers?
People have told me I take a little while to open but in my head I think I'm outgoing (Laughs).
Nowadays a lot of stage actors are doing quite well for themselves in films…
It would be nice to see them in leading roles though.
You like heading off to Goa with your friends now and then. What else do you like to do to unwind?
I don't get to go there often enough but I like travelling a lot. I like reading about acting and the craft. I love watching TV serials like Game of Thrones, Weeds and lots of American TV shows.
You've told me that you're not very tech savvy…
I wish I were. I think some people just aren't.
Take a look at some candid pictures of Amrita Puri with her Kai Po Che! cast and crew: