Sailesh Ghelani reviews the range of Lightning underwear from iconic Australian inner wear brand aussieBum.
Check out the video:

You can also check out the official Lightning underwear video at aussieBum.com
PS (November 29, 2012): I do need to mention that after 7 months of using the Lightning Hipster Electric I recently was just pulling them down and the side material ripped out of the stitching seams of the waistband. I was shocked considering I extol the virtues of aussieBum's durability all the time. I'm hoping this is a one off and have written to them about it. I didn't use this pair vigorously so it didn't go through much wear and tear for this to happen. Here are some pics: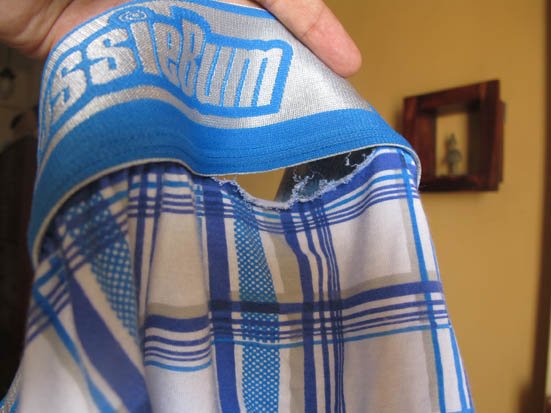 Check out some more Video Reviews:
aussieBum Pocket Jockit Underwear
aussieBum Wonderjock Pro Underwear
If you doubt yourself, wear something else!