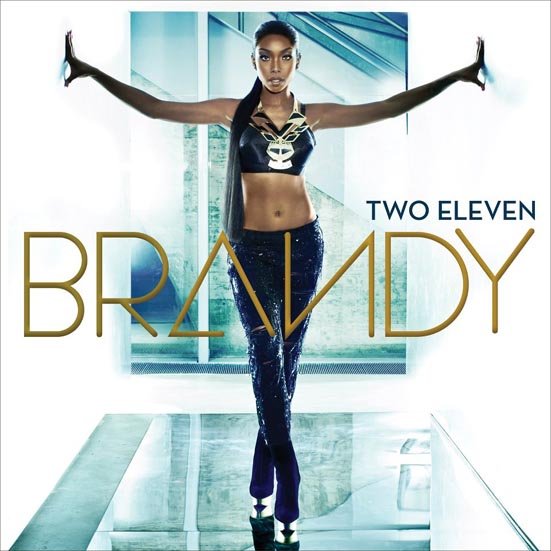 <Review by: Shourya, your resident music geek>
The other day the fabulously flaw-free R'n'B royalty Brandy unveiled the artwork for her 6th studio album titled 'Two Eleven'. My reaction?
"YYOOOUUUUNNNNZAAAAAAOOMMM
FFFGGGGGGGGGGGGo7i5
6tj2ichiu3ryj234r783@#@3@#!!!"
Thank you.
Irrelevant lessers in the game, you have just been slayed, so bow down. Mizz Brandy is bringing back some real R'n'B with her first release since 2008′s 'Human' – one of THE most under-rated albums in the history of EVER. No autotune, no dubstep, no synth-pop – just some signature Brandy vocals that are as smooth as they were back in 1994 when she arrived with her quadruple Platinum debut album 'Brandy'. While the first single 'Put It Down' featuring Chris Brown is just about to enter the top 10 of the Billboard R'n'B Charts, it's the second single 'Wildest Dreams' that brings back a sound that is reminiscent of her 2002 classic Platinum-certified 'Full Moon' – a fan favorite.
The sexy mid-tempo groove, lustrous layered vocals and an addictive hook – Brandy's totally bringing back her signature style – a classic amalgamation of Neo and Retro-Soul that sounds as relevant and genre-bending today as it did back then, especially on 1998′s 'Never Say Never', her sophomore album that sold a massive 14 million units worldwide, spawning two massive # 1 singles on the Billboard Hot 100, 'The Boy Is Mine' (a duet with fellow R'n'B icon Monica) and 'Have You Ever?. If you've grown up to the sound of TLC, Mary J Blige, Lauryn Hill, Adina Howard, Erykah Badu, Anita Baker, Janet Jackson, Aaliyah, Monica etc – y'all know this is one album you would NOT wanna miss out on!
'Two Eleven' releases on October 16th this year. Certainly one of THE most highly anticipated albums for me!

In case you enjoyed what you heard, you can follow ShouryaC on Twitter.