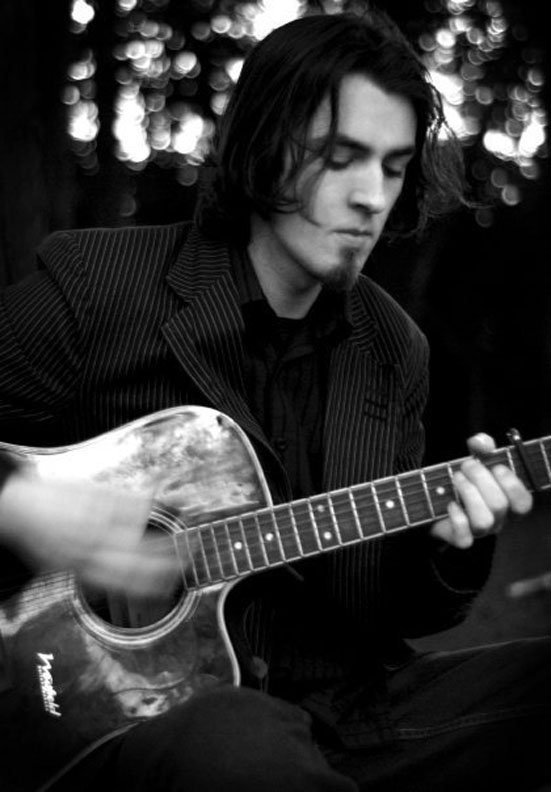 <Review by: Pratyush Cavutur>
Picture this. It's a dull day. Everything seems slow and you're slightly perturbed. While you are wriggling through the internet, you hear a certain artist with a voice so haunting that it drags you down deeper yet puts a wide twinkle-eyed smile on your face.
Peter Chains is the artist I am talking about. While randomly browsing through the world of social platforms I stumbled upon his song "The River". One acoustic guitar, a voice that is deep, dark and soothing, songs that are dark-ish yet has melodies that will enchant and captivate you.  His songs are something you can put on loop all day and listen to.
Watch Peter Chains' Live performance of The River:

Peter's music is simple and raw and is just the kind of antidote you need for the complexities of life that poison you. A lot of music 'purists' and 'critics' may contravene and find his music way too simple for their taste. Like I mentioned, Peter Chains' music is just the kind that you have pretty much been in search of for a long time. His voice is very similar to Ville Valo (of the HIM fame) and Marko Saaresto (of the Poets of the Fall fame).
Carrion Crows performed live by Peter Chains:
His new EP (extended playlist) Carrion Crows comprise six tracks. One thing I can assure you is that picking a favorite song out of the tracks is going to be a difficult job. It took me a million listens to choose my favorite out of the 6-song list. "Witch on The Pyre" is one song that took me apart slowly and steadily (not in the creepy way). You can listen to the entire album here: http://peterchains.bandcamp.com/
If you liked this post you can follow Pratyush on Twitter @thepratman