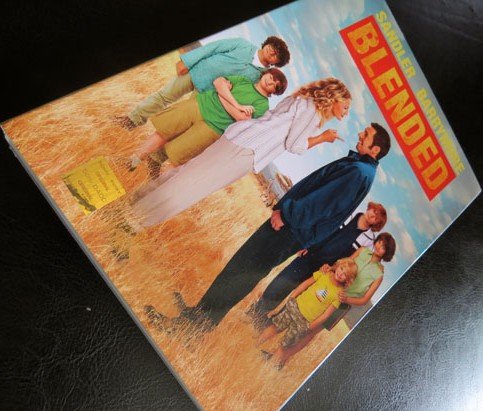 <Review by: Sailesh Ghelani>
If you're going for an Adam Sandler movie you know exactly what to expect so why complain after you watch it. This one's just as slapstick and silly as his other films but it does get in the family angle inspite of the not-so-family-friendly humour!
Here's my review of the film:
Blended – You know it's a bad film but you still chuckle and tear up
SPECIAL FEATURES
The super-fun extras really don't give you much technical or informational knowledge of the film but then this isn't that kind of movie.
1)   Adam and Drew: Back together again
Adam Sandler and Drew Barrymore were in The Wedding Singer together. This feature basically shows them fooling and joking around on set.
2)   Bella Thorne's Makeover
This feature shows young actor Bella Thorne who plays Adam's tomboy daughter and how they had to transform her feminine looks to be more boyish. Then of course she transforms back into the very hot girl to get the boy!
3)   Gag Reel
All the features are basically a gag reel but this one is more of the bloopers and mistakes and behind the scenes malarkey on Blended. Most of it is not that much fun though.
4)   Deleted Scenes
This 5-minute feature shows several deleted scenes that are basically a running order of gags and sketches. One shows Drew Barrymore with her son who is trying on a variety of kink costumes and playing around with sex toys. No not in a pornographic way. It does look like it was a good idea to delete some of these scenes. One shows the other son blowing a bubble out of a condom!
5)   Georgia
"A good feeling of suburbia," is how one of the filmmaker's describes their location for the film. Georgia, USA doubled up for locations shots of Africa and some other places as well.
DVD Courtesy Sony DADC
Rs 599/-