<Review by: Sailesh Ghelani>
In this mess of a film there are, unsurprisingly some deleted scenes. One or two of these should probably have been kept in the film replacing some of the other 'kept' footage.
Here's our review of the film:
SPECIAL FEATURES
Deleted Scenes
There are four deleted scenes in the special features (can deleted scenes by themselves be called 'special features'?). The one between Nicky (Will Smith) and Owens (Gerald McRaney) actually explains more about the background between the two than you get in the film. There's the funny ambulance scene with some funny improv lines courtesy actor Adrian Martinez.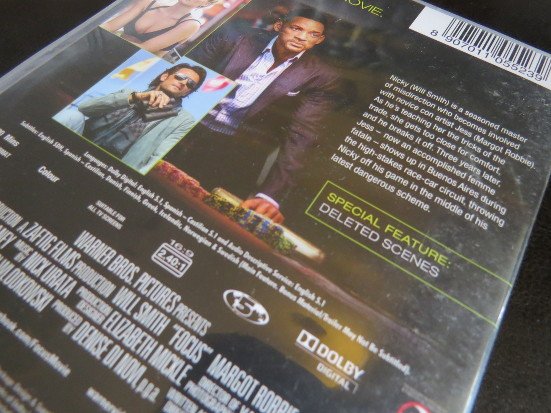 The scene with Will Smith and the other racing team's boss on the terrace of the resort overlooking Margot Robbie and Rodrigo Santoro where they're talking about Robbie and her body as well as her new boyfriend's ten-inch cock is so random that you can see why they cut it. Maybe they shouldn't have though…
DVD Courtesy Sony DADC
Rs 599/-    
For More DVD Reviews Click Here