<Review by: Sailesh Ghelani>
The sequel to the much-loved Muppets movie may not be half as good but it has a few fun human characters up its sleeve.
Here's my review of the film:
Muppets Most Wanted – Killing our childhood icons
SPECIAL FEATURES
The DVD has one Bonus Feature.
Mickey Mouse in 'No Service'
This short animated film features Mickey and his friend Donald Duck hanging out on the Boardwalk waiting for their gal pals Minnie and Daisy. They must figure out how to buy some snacks from Goofy's 'classy' snack bar and some histrionics ensue.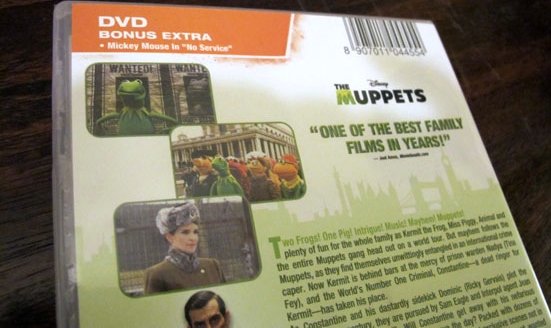 SNEAK PEEKS
The DVD has three sneak peeks. One features Disneyland Paris's new ride based on a Disney film involving a mouse and the other two are DVD promos for the original Sleeping Beauty animated film and Disney's newer Tinkerbell and the Legend of the Neverbeast.
Excellent sound and visuals are guaranteed with Sony DADC DVDs.
DVD Courtesy Sony DADC
Rs 599