<Review by:
Anish Masand
an aspiring fashion designer currently studying at NIFT Mumbai and with a singular talent for style>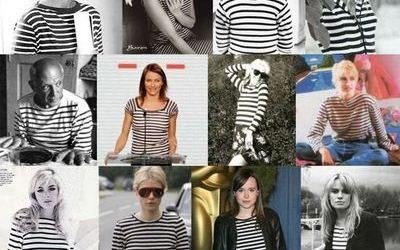 Picking up on the fetish trend, here's another one that's in fashion, it's uniform, or to be more precise, 'sailor stripes' or 'nautical stripes'. Year 2010's fashion was heavily influenced by army and air force styling, while naval influences were ignored. However, the nautical trend has overpowered all others since spring/summer 2011, and autumn/winter has taken to classic navy and white colours dominating most designers' collections.
The classic navy and white colour palette worn as dominating stripes, yet not necessarily bold, is a real keeper and one of my personal favourites. These stripes should be the overwhelming piece in the entire ensemble, even if they are thin. Also, the stripes should run horizontally and not vertically. The only downside here is that this trend is not for everyone. Larger people and those who are heavier on the top should stay clear as it tends to draw focus to those areas.
The trend is best worn in navy blue and white, yet has seen many variations this season. Ashley Tisdale brightens it up with a yellow and white version and several celebrities have been spotted wearing red and blue striped dresses. Personally, I prefer the classic navy and white, or maybe a black and white.
A big misconception is that this trend can't be taken from a day to night look. However, it transforms beautifully into a night look just by adding or removing a few pieces to your ensemble.
It's also perfect for the beach; team it with a pair of shorts like Kate Moss and throw in a pair of oversized shades to surf the sun. A big trend this season is the return of the bell-bottomed jeans, an inspiration from the sailor pants of the US navy. Team your nautical striped tee or racer back with flared jeans, throw in a pair of wedges, add a string of pearls, an interesting clutch or a weave bag and you're ready for a lunch date, looking both casual and cool.
For a more formal look, team your nautical striped tee with a high-waisted skirt, cinched in with a belt around your waist. Add a jacket or blazer, a clutch and a pair of stilettos (or ballerinas) and you'll get all the attention. For the evening, replace the high skirt with a blingy, sequined skirt, a metal chain belt, black stockings and a pair of peep-toes – guaranteed to take the look to totally luscious!
The nautical stripe trend is for men too. You can team your nautical striped tee with a pair of shorts or jeans and make it a perfect casual date look. Keep it fresh with a pair of tie gladiators or cool slippers. To make it more formal, add a waistcoat in a darker shade of blue and team it with a pair of suede loafers in a bright colour or navy for the shy boys. If the weather permits, you can layer your tee with a jumper and let the stripes make an appearance. Pair this with dark washed jeans and canvas shoes with a pop of colour.
Anish's variations on the nautical stripes look for men:
Looks 1
Looks 2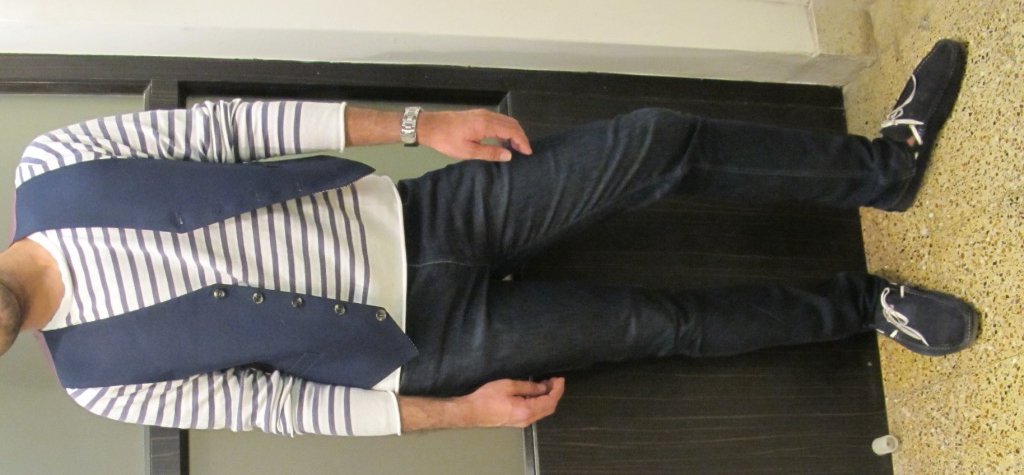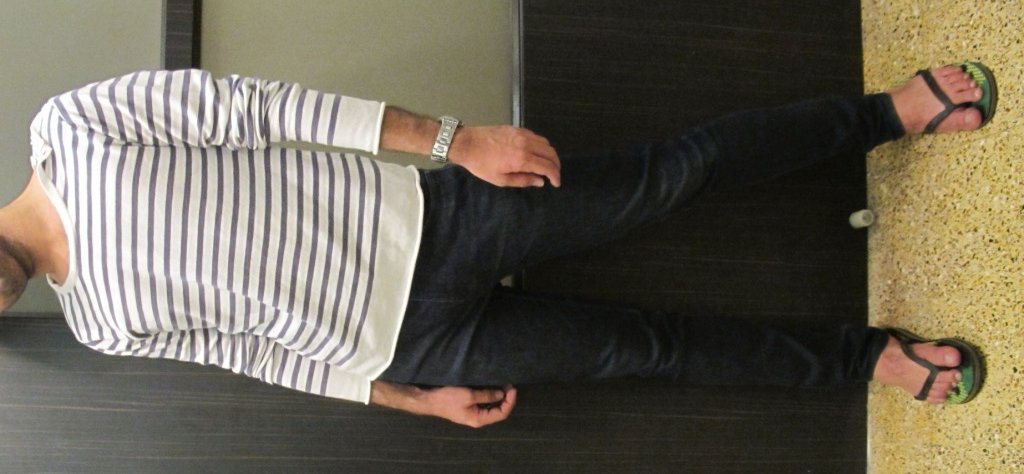 Previous comments on this post: