<Review by: Miss K, our European fashionista in India who ruminates and writes on all things fashion>
Myntra.com hosts FHM's Fourth Anniversary Event
Two words: RED LACE. She's got the lace trend bang on and she looks hotter than hell. Her curves are out there almost to be eaten by people's eyes. Brilliant shoes, but I would prefer a smaller bag, Louis Vuitton nonetheless (is she the brand ambassador in India?). Eyeliner trend tick, red lips tick, fabulous hair tick. She looks as if she is out of a Wong Kar Wai film. You cannot get a bigger compliment from me Sonakshi.
Gauhar Khan has put herself together brilliantly. Jeans and a spaghetti top can look so underdressed but not these ones- she looks glam! Ladies take a lesson here: She has chosen a distressed pair of jeans with a print and a spaghetti top that looks expensive. That makes all the difference. I don't know if the top is high street or designer but it has a texture and you can see the good quality. Nicely paired accessories too; the colour of the bag matches her top and the pearls of her necklace as well, and her nude shoes work very harmoniously together. She has picked a statement piece to wear that definitely needs room to breathe so she has kept the clothes quiet if you know what I mean! The amazing make up (pink lipstick anyone?) and pulled back hair give great balance to her look. Well done you!
That was definitely a good night for the men because most ladies were looking gorgeous! Now what do we have here? Maxi dress awesomeness. I love the dress, ticks all the correct boxes; maxi, black and white, not very ordinary and flatters her figure. Perfect white shoes too. Her hair is beautiful; her skin is glowing, if only the lip liner was a bit less visible, otherwise I love her make-up. The Khan sisters at their best- almost too good to be true!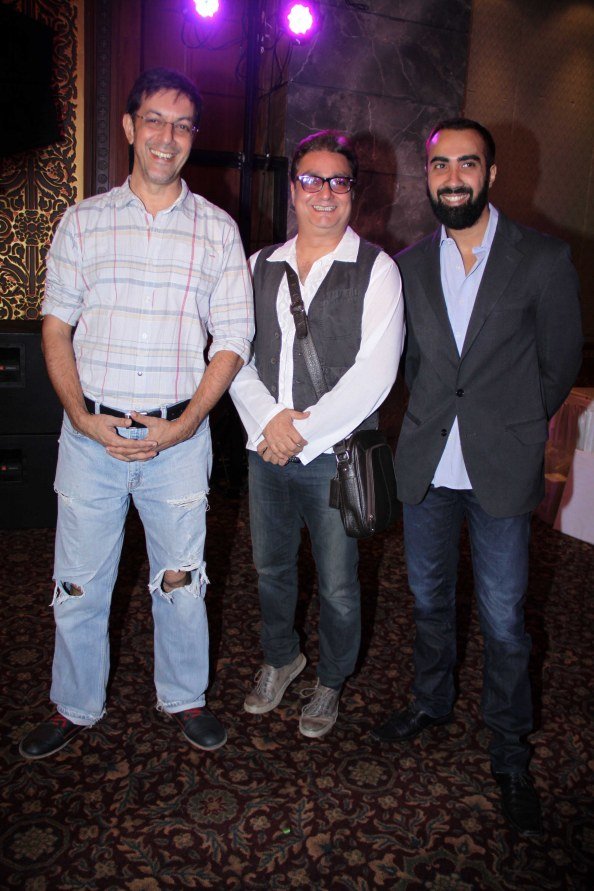 Moving on to the lady in the black and white rose print dress (above); I have to say I find this look is very British. I am a magazine junkie and when I lived in London this look was everywhere, in all versions, save or splurge. Very Mad Men, feminine, very "can't go wrong with this one for sure!" And it's true. Although I want to say I find it a bit safe, I can't really, because she pulls it off with such grace and style. Perfect shoes, perfect bag, but most of all she didn't shy away from the perfect nails and lips. The popping scarlet red is much needed in this black and white ensemble. Her complexion is glowing, her hair is shining, she gets a 10/10. I cannot stress enough how hair and make-up can make or break a look. Even if you are underdressed (not this lady for sure) but you get these two things right and you manage to accentuate your natural beauty, nobody will be looking at your outfit.
The lady in the blue polka dot (or is it tiny stars) dress. Again, fabulous job girl! She has a killer body and she shows it off by revealing it very carefully – not too much, not too little. I love the dress on her, not everyone can look good in this type of outfit. Her legs are on show and for a good reason, and the deep-ish cut on the décolleté is just about right. Her jewellery is perfect, very nice clean look with hair and make-up too. I don't like the bag and shoes with this dress though; I would rather if they were not black. The shoes especially are a bit cabaret, and although I like them a lot I don't think they match the dress and general feel of the outfit.