<Review by: Sailesh Ghelani>
Zara was one of my favourite brands till they started churning out collections that looked like clothes you'd find at Fashion Street in Mumbai. The quality seems to have deteriorated – in some ways to match the people who think they're very fashionable but don't know how to wear clothes to save their life!
Some of their stuff is still nice and on one of my many visits to the Zara store at Palladium, Phoenix Mills I was in line at the cash counter and saw their wallets and sunglasses in a pile on a showpiece. One of the wallets caught my eye. Black and with a simple interwoven design on it. Wasn't too expensive so I picked it up.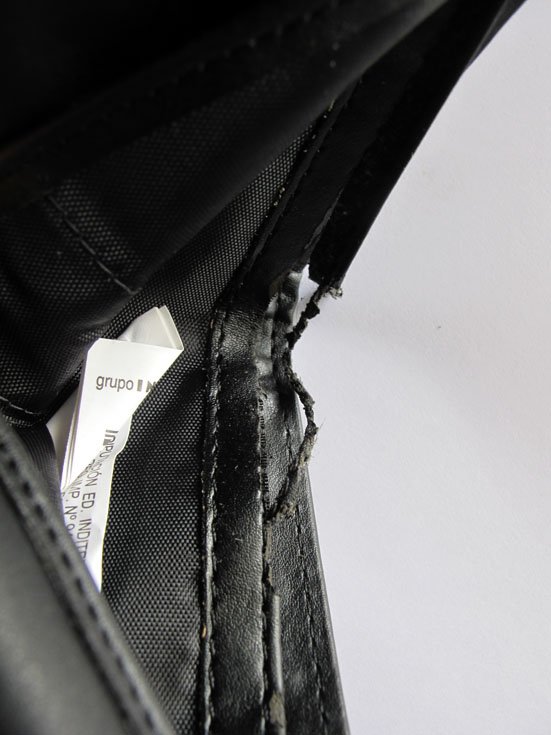 I've been using another wallet I got from London so kept the Zara one away. It's just been about 6 months and when I took the wallet out I noticed the inside leather peeling away. And then the whole strip of leather on the top of the notes pouch just came off. I'm shocked. Can you imagine if I actually used this wallet on a day to day basis how long it would have lasted? A week maybe…
Several Zara loyalists have complained of the decline in their quality control standards. Buttons falling off, material torn in places (noticed in the trial room before purchase) and shoddy workmanship. It was sad when everybody started wearing Zara – even the ones that couldn't pull it off – but it's even sadder when a beloved brand thinks that we'll just take any old thing and pay a substantial price in return.
Service at the Zara stores hasn't always been top class and now even the products fall apart before you use them. Will my usual saunter into the fashion house I patronised on all my trips abroad now end?