<Report by: Swati Sharan>
This year (2015), the Toronto International Film Festival (TIFF) turned 40 and brought with it many delights. Amongst these were three films I had the pleasure of reviewing in one day. Interestingly, the reviewing organically led me into a sweet theme of the need for human expression on three levels. Where The Danish Girl was about expressing on the body level, Paths of the Soul was about soulful expression and The Flickering Truth was about expressing what is on your mind.
Here are some glimpses of TIFF 2015 films and the surrounding spectacle:
And for our movie reviews, read below.
The Danish Girl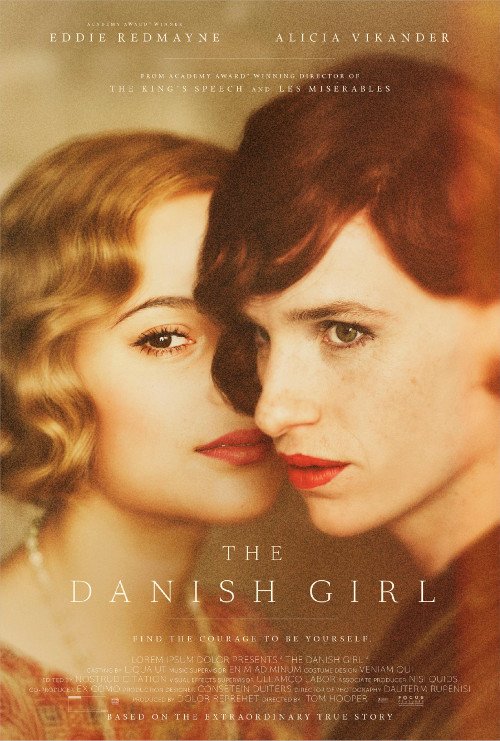 4/5
Directed by: Tom Hooper
Starring: Eddie Redmayne, Alicia Vikander
Based on the novel by the same name by David Ebershoff, The Danish Girl is about the first known gender reassignment surgery, which was performed in the 1920s. Lili Elbe – who was the first person to have undergone such a surgery – was Danish. The story begins in 1926 when the artist Gerda Wegener asks her husband Einar Wegenar to step in as a lady to help her complete her portraits. The portraits become great hits and the couple are in demand. Eventually though, Einar finds himself yearning to become a woman though it is highly frowned upon. But with his wife's unwavering and unflinching support, he makes the transition from Einar to Lili.
This film is as much about Lili as it is about Gerda and the strong bonds of love between them. And Lili gives her the credit as such when she says, "Whatever you drew, I became." It also makes us realise how much we as humans feel the need to categorise people according to gender and sexuality and how binary we are in our outlook.
Though the film feels a bit sketchy when it comes to the characters' surroundings, details and the build up to the surgery, it achieves a cohesion in its overall storytelling. It may appear to some as though it was a short story, which was expanded into two hours though. With his meticulous capturing of subtle feminine nuances, Eddie Redmayne delivers a remarkable performance. If he should get an Oscar nomination, it will come as no surprise. Alicia Vikander depicts with great authenticity the emotions of a woman dealing with exceptional circumstances while sticking by her love. Vikander is every bit the star with her ownership of Gerda's role.
Paths of the Soul
4/5
Directed by: Zhang Yang
The film is a fictionalised account of an actual journey taken by Tibetan villagers to their sacred site in Lhasa. It is a journey taken by foot while performing kow-towing or bowing rituals. During their journey, which spawns atleast 1200 km from Lhasa, at every few steps, the pilgrims were bowing flat on the ground while clasping two pieces of wood together as they did so. The bowing is a mark of sincerity and reverence towards Budha. This journey forward for all the members of the family are not mere vacations. In fact, the journey itself is seen as a cleansing and a purging of all that is bad. Each member has a different reason for making this trek. For one, it is about cancelling one's karmas while for another, it is about atoning for killing animals. While the terrain and scenery are breathtaking, it also denotes many forms of hardships including snowstorms, labour pains and possible illness to mention a few. And yet, when one reaches the holy site in Lhasa, to all of us, it feels no price could be too great. The documentary also shows the different rituals performed in the shrine as well as how people stay there.
Zhang Yang's detailed portrayal of these pilgrims making the trek is so endearing you feel you are with them. It is as if there is no detachment between the drama's witnesses and its subjects. When they suffer, so do we and when they rejoice, so do we. But what is remarkable still is how accepting these pilgrims are of their hardship at every juncture and how they just keep moving on no matter what happens. Never do we see these people complain, blame or wail. They just focus on their ultimate goal of reaching the destination.While the actual trek is supposed to be a month's journey, this was filmed during the course of a year with non-professional actors. Inspiring and incredible, it is every bit worth the watch.
A Flickering Truth
4/5
Directed by: Pietra Bertkelly
A country, with a once glorious history, struggles to reclaim its film heritage, which was endangered at the hands of the Taliban in more ways than it can count. During the Taliban rule when film was seen as an abomination of the West, many cinephiles risked their lives to preserve the country's film reels by hiding it in ways no one could imagine. The documentary is a chronicling of not just how these cinephiles did all this but also a reflection of the different decades of Afghan films.
Director Pietra Bertkelly has filmed the evolution of Afghan films from 1936 onwards both visually and orally. Former actors and other cinephiles recount their experiences from the decades in which they were active. They speak of both the good times they had and the safety issues they faced. Ibrahim Arify, for example, was jailed for filmmaking at one point and then escaped to Germany. Now he is back in Afghanistan and is coordinating archive restoration and educating the public about the country's film heritage. But such cinephiles are challenged by the country's lack of resources and political instability. They have now made efforts to go out in rural areas and show these old films to villagers of all ages.
For us Bollywood fans, quite a number of the Afghan film clips will resonate with us strongly. This is especially so for the decades which seem between the 1960s and 1980s. Some actors will remind one of Shashi Kapoor or Feroz Khan or Zeenat Aman. Even the singing style of one background singer reminds one of Lata Mangeshkar. And of course, the storylines seem fairly similar and perhaps even more cognisant of Hindi films of the 1950s like a Sohrab Modi classic. And that may also be because some of the Hindi films borrowed from Middle Eastern stories back then. Overall, the documentary is compelling and one hopes that Afghan films get much needed funding to restore the archives and raise awareness amongst the masses. The value of being able to express one's mind can't be underscored enough.
For our Full Coverage of previous years at TIFF, click here.