<Review by:
Ishita Thakkar
, owner/head stylist of
Bang'd Salon
, Mumbai>
<@ Launch of Saks Salon, Mumbai>
This season is all about natural hair. Soft curls, loose waves and natural global colours.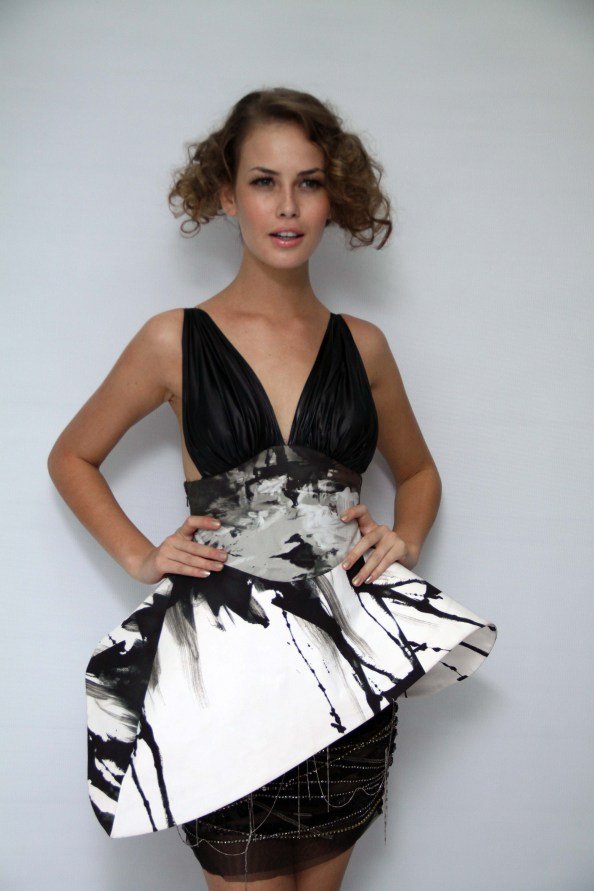 Above: This look is very good for an evening out and easy to style at home. Team with a pair of high heels and a short dress for a night at the club or with a long dress for a glamorous dinner event. The hair has been put up in a messy updo so it seems like minimum effort has gone into it. The colour is a soft caramel blonde. There are no highlights. This makes the hair look healthy and dense.
Above: The hair has been piled casually on top of the head for a casual day look. No effort is made to control the frizz, this is the perfect look for a hot Indian summer day. It looks cool and it keeps all the hair off your face when running around the city. Again the hair colour is a natural dark brown which works great with any Indian skin tone.
Above: Mens hair is also moving towards a natural look. With minimal styling and light matt products which give a light malleable hold but it seems like no product has been used. This particular haircut works well for a day to night look. It can been styled sober for the office or for a day look like it has been in the picture and can be funked up at night and last through a night of partying or can be slicked back for a formal dinner.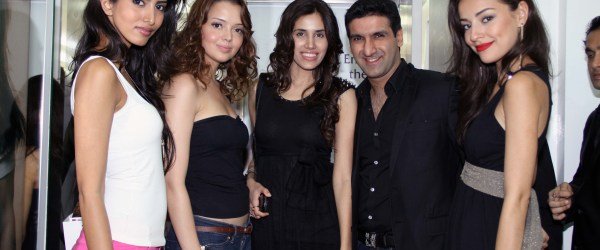 Above: All the girls in the picture have their hair styled to give a natural feel. The curls are soft and loose, the products used are not too heavy, the straighter hair has also been styled to give an undone feel. Gone are the days of the slick super straight hair. It's all about natural movement and texture now.
Above: This is the perfect look for medium to thick hair. It's straight with minimal volume on the crown and the lower ends are curled into big curls which is perfect for thicker hair. The curls wont frizz or open easily. This look works well for day or night and can be worn practically anywhere. Use fun hair accessories for the day like a flower or a butterfly and wear a cute day dress , or just wear as in picture for a night out.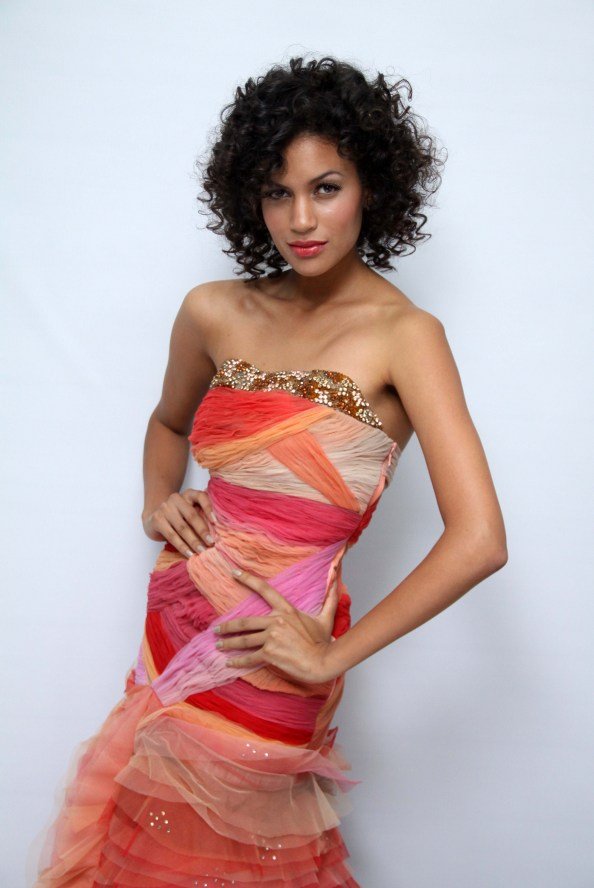 Above: Short curly bobs are really in. this works great for most Indian hair. It's easy to style and maintain. Works well for thin, oval or heart shaped faces. To style for the day or night simply use a scrunching cream or mousse and work some antifrizz serum in for shine and frizz control and twist locks hair hair together.
Above: All the hair has been piled up on top of the head for an easy updo. It looks glamorous and chic.
Above: This is a perfect night look. It's very red-carpet glam. The hair has been pulled up loosely to show off the soft curls and few faces framing tendrils have been left down for a softer look. This is perfect to show off the beautiful open back of the dress.
Above: This haircut works great for fine straight hair. The layers add volume and the thick fringe gives an illusion of thickness in the front. The edges have been textured for a soft wispy feel.
Above: This is a great haircut for long Indian hair. The layers are long and easy to manage, the front has been cut to lip length making it easy to pull all the hair back when required. It works well for most hair types and almost all face shapes.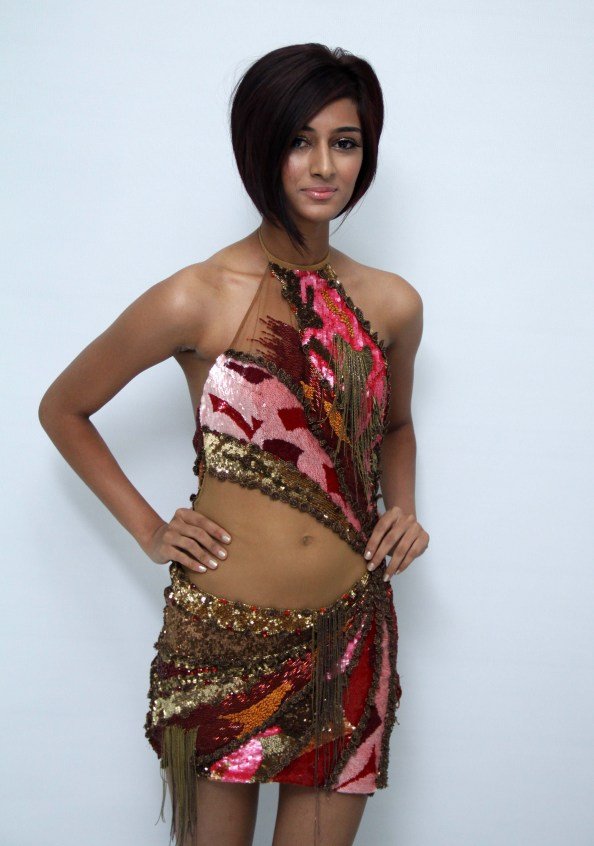 Above: This is a great hair cut for straight fine hair. The asymmetric bob can be worked in many ways and various lengths. Works well with a thinner sculpted face shape. This haircut is great to add an edge to your personality.
<Ishita Thakkar is an entrepreneur who started Bang'd Salon in Matunga, which now has a branch at MokshZip, Breach Candy too. She has won several awards for her work and has done hair for a couple of celeb/stars. Visit her website for an appointment www.bangd.in>
Previous comments on this post: