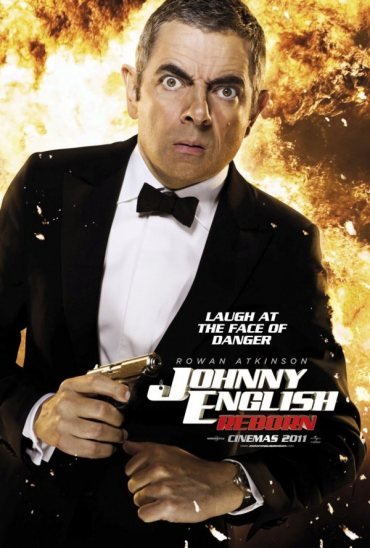 <Review by:
Sailesh Ghelani
>
>Directed by Oliver Parker. Starring Rowan Atkinson, Rosamund Pike, Dominic West, Gillian Anderson.

Most of you may not even remember the 2003 film Johnny English, a parody on the James Bond franchise. And that's okay because ten years down the line you may not even remember this film. Don't get me wrong, it is very funny, just totally forgettable for its formula gags and predictable use of Atkinson's infamous Mr Bean routine.

After a long hiatus and self-imposed punishment of sorts after a debacle in Mozambique, MI-7's 'special' agent Johnny English (Atkinson) is recalled from his Buddhist sanctuary to tackle a new threat called Vortex ('sounds like the name of a washing powder' retorts English).

The usually bungling English has gained mental poise and physical strength from his spiritual sabbatical and now deals with situations with relatively more deftness than he used to. But with similarly hilarious outcomes. It's almost parodying parodies at some points.

The thing about Rowan Atkinson is that you'll always see him as Mr Bean. And so every time he's in a scene you feel like a bit of a chuckle. Gillian Anderson plays Pegasus, a sort of M (James Bond's boss), but the now spindly X-Files star doesn't have much to do. Sexy Rosumand Pike plays her small but apt role with finesse. Oh and the evil Chinese grandmom is super cool.

There's a scene at the end when English has to fight with himself. It's absolutely brilliant. Atkinson has mastered the art of physical comedy and apart from his strong intellect he has metaphorically broad shoulders for carrying this film squarely on them.