<Review by: Sailesh Ghelani>
Check out this video that actress Kalki Koechlin created for her hubby director Anurag Kashyap's 40th birthday. Now here are real stars whose love for each other looks better than love in the movies.
Apparently, Kalki had performed "Katta Paiyan (Bad Boy) – Double Trouble" on their wedding day and she wanted to do the same song in a music video for his big birthday. So she produced the video and Atul Mongia directed it.
With Kalki's unique voice and very touching and funny lyrics about her marriage and the man, Katta Paiyan reflects the dark and fun side to this celeb couple.
Actor and friend Gulshan Devaiah and his wife Kalliroi were part of Kalki's gang of friends who starred (at no cost, of course) in the video. "We shot a lot of footage, which you dont' see in the video. But it was great fun to do," says Gulshan. Kalki spared no expense on the technical and production aspects, which you can pretty much see in the slick music video that was to be shown at the Toronto International Film Festival since Anurag wasn't going to be in Mumbai for his birthday. It took him by surprise and he was very 'emotional' after watching it.
But how on earth was Kalki's video a surprise to Anurag when he's seen at the end of it? "That was a bluff they pulled on Anurag. Kalki told him the footage (shot before the video) was to be used in the promotion of an underground magazine called Ghetto," explains the Shaitan and Hate Story star, Gulshan.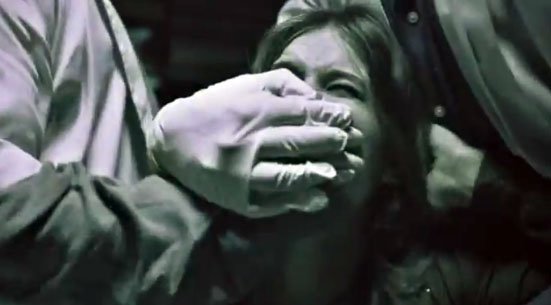 Gulshan adds that Kalki and Anurag are constantly doing special things for each other. "Kalki even showed up at the Cannes Film Festival to surprise Anurag. Now with this video Anurag's going to have a tough time thinking of something special for her!"
Read actor Gulshan Devaiah's Cannes Film Festival Diary about his film Peddlers and his experience there