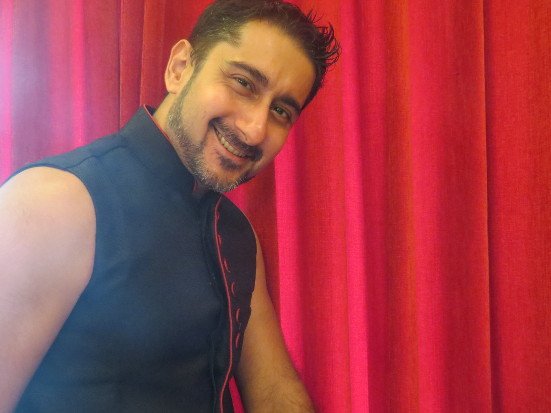 <Impressions by: Sailesh Ghelani>
A new fashion brand called J Markers wanted me to sample some of their designs and show it to you so I was only too happy to dress up and play model.
They sent across two Nehru Bandhgala jackets, one in a dazzling gold and red and the other in an elegant black and red combination. I've never owned one of these so I'm quite happy. I've also never had a dhoti – well except for the time I went to Kerala and visited one of their temples where you have to wear one that's called a mundu – and they sent the 'Patiala Pants' in red, which actually went brilliantly with the jackets.
Since I'm not a fashion designer/critic I'll let the photos do the talking:
I have to say that I loved this gold and red combination and with the dhoti it looks sophisticated and traditional. You could wear it Salman-style without a shirt underneath or with, whatever suits the occasion or the climate!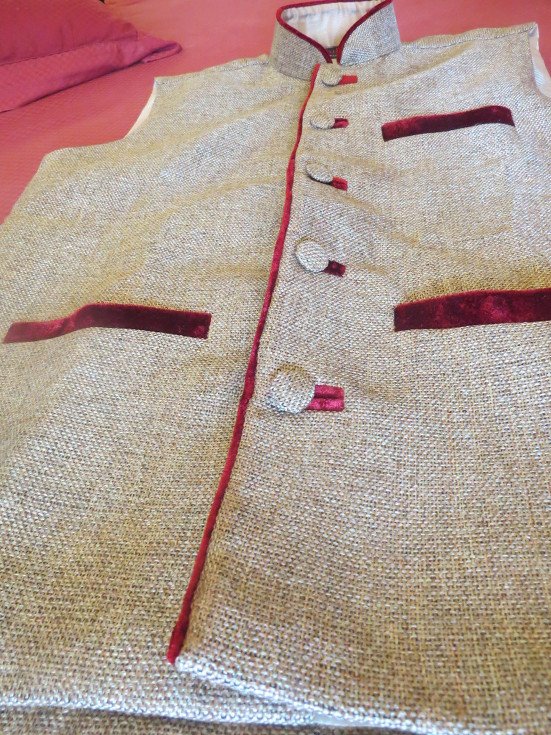 I also think they should probably experiment with other materials, ones that aren't as thick as the jute used in the jackets.
That Patiala Pants are in poly cotton and are absolutely delightful; they can be worn by both men and women.
To place an order you can visit:
http://www.indiamart.com/hnarayandas/modi-jodhpuri-jackets.html