<Reviews by: Swati Sharan>
Aligarh
4/5 stars
Starring: Rajkummar Rao, Manoj Bajpai. Directed by: Hansal Mehta
Aligarh is based on the real life suspension of Professor Shrinivas Siras (Manoj Bajpayee) from Aligarh Muslim University in 2010 for being gay. Deepu Sebastian (Rajkummar Rao) decides to raise mass awareness of this unfair act during a time when homosexuality was not considered illegal in India. The story traces the major stages of the case and to the eventual reversal of the suspension.
The film suggests conspiracy theories about how Siras was trapped in the case by jealous personalities. So what the film is basically about is how Sebastian and fellow supporters got to the bottom of it all to be able to help Siras out. What tragically comes to light are the high levels of intolerance, regional biases and social manipulations. But it's more tragic because social mores held greater sway than a basic legal right. Not so surprisingly, the film was banned in Aligarh.
The film has been recreated with great detail and strong direction. It's very watchable and engaging though the subject matter is serious. Rao's portrayal of Sebastian is superb. As for Bajpai, if Oscars were awarded in India, he would be up for one for his performance in Aligarh. We need more films like this.
Read our interview with Hansal Mehta and Rajkummar Rao at MISAFF
Watch the trailer:

A Girl in the River: The Price of Forgiveness
5/5 stars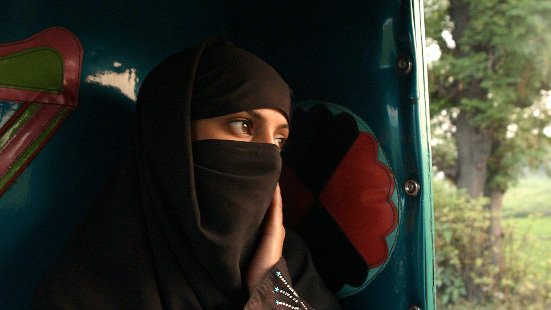 Directed by: Sharmeen Obaid-Chinoy
With the passing of Qandeel Baloch, such a film couldn't resonate more. A Girl in the River is about honour killings in Pakistan and the interplay of the legal and social elements surrounding this. The documentary speaks about this issue through the story of a woman named Saba. Saba was 18 when she eloped with her husband. For doing so, she was shot and thrown in a bag in a river by her father and uncle. By some great miracle, Saba survived and then filed a case against the father and uncle. Unfortunately though, due to immense pressure from her elders, she was forced to drop the charges and let them go scot-free through the legal provision of forgiving the perpetrators.
How this was made possible was that when an honour killing happens in Pakistan, it is not considered a crime against the state. It's considered a crime against an individual. Therefore the individual has the option to forgive the perpetrators and let them go free. So what often happens is that the families of the victims successfully pressure them to drop charges. The film therefore is appealing for legal reforms to make honour killings an offence, which offenders cannot be bailed out of so easily.
Chinoy has traced the struggle of Saba with great brilliance and sensitivity. She has imbibed a great lesson from American filmmaking, which many of us desis haven't. At a crisp 38 minutes, she has stuck to the point and made things as understandable as they should be. How we communicate is every bit as important as what we communicate. It is no wonder then Chinoy garnered an Oscar for this film.
Watch the trailer:

Cricket & Parc-Ex: A Love Story
4/5 stars
Directed by: Gary Beitl
The film is about a niche area in Montreal called Parc Ex where people of different ethnicities including a large South Asian population congregate to play cricket. In fact, upon popular demand, the park there has even been customised for cricket players, which is unlike a huge chunk of Canada. In this neighbourhood, cricket is seen as a game to unite people of all cultures and as a good way to integrate into Canadian society. Quite a few, in fact, have dreams of playing on an international level. What they currently lack, however, are adequate resources and the film shows us a bit about how the players are working towards the big dream.
For those less familiar with the nuances of cricket, Beitl has done an excellent job of explaining the game with many parallels to baseball. He has also woven some interesting historical facts in a fun way such as how cricket was invented in Belgium and later brought to Britain. Cricket, as many in Canada may recall, had great prominence in earlier parts of our history though other sports took over the spotlight later. Through his interactions with the families of many of the South Asians playing there, Beitl has depicted the differences between those who come here as first generation and those in the second generation. Cricket provided a great outlet for those who toiled immensely to survive in Canada while for some from the second generation, it is a dream to go professional.
The film also resonates highly for those dealing with engaging desi youth in Canada at a time when video games are also competing for their attention. It also serves as a window to the world of cricket.
Watch the trailer: