<Review by: MR field reporter>
Last week I was walking up and down Seven Bunglows in Versova, when a sudden flash of colour got my attention. As I was riding an auto, I really didn't get the chance to see what was this new shop in my neighbourhood. So a few days later, on foot this time, I walked in to this funky little paradise and I was seriously mesmerised. Their stock of furniture, accessories for you and your home, jewels, and a few clothing items are anything but run-of-the-mill. Be prepared to be hypnotised by patterns, printed animal faces looking fiercely at you, goddess Kali's tongue and dancing ballerinas. The one to be 'blamed' for this psychedelic experience is self taught artist Rashmi Dogra.
Delhi-born Kashmiri Rashmi draws inspiration from "everyday life, different cultures and personalities". She has designed items for Sir Paul Smith (this alone is a huge credit!), she is currently retailing in shops in Notting Hill (London, UK) and planning further exports in other European countries starting with Germany. She has also been featured in what seems like a ton of interior magazines. Most of her leather items are made from top quality Italian leather, the one that lasts for a lifetime.
Whether you are planning to shop or not it is worth paying a visit to the shop in order to have a close look at all these amazing items.
Here's an extensive preview of their collection: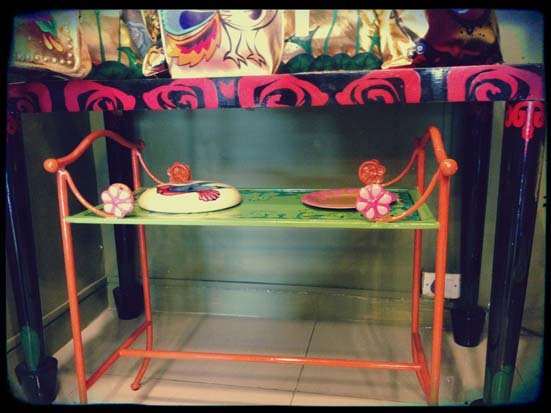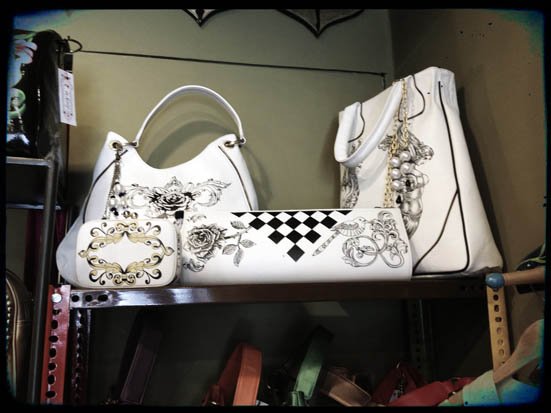 For a preview and addresses of the stores you can visit their website http://www.flukedesigncompany.com/
Disclaimer: Minority-Review has not received any monetary compensation for this post. It is not an ad.