<Review by: Miss K, our European fashionista in India who ruminates and writes on all things fashion>
I am a very happy person this week because out of complete and utter luck I got some time for shopping! I mean, there is always time for shopping BUT no one tells you, you are going to find nice things or your budget will allow you to get them. Well, this time circumstances were favourable.
I got these two Colourbar pop colour nail polishes plus another one in pastel purple (I am not wearing that in the pictures). Yellow, salmon pink and all pastel colours are BIG at the moment, be it clothes, accessories, nail polish, whatever you can think of. Of course, I couldn't decide which one to wear first, so I wore the yellow and the salmon pink together.  I promise you, I am not making this up, but at least in the UK, this is a big nail trend. You paint all nails one colour except for one on each hand, either the 2nd or the 4th. I have spotted it a few times on the X-Factor and I saw Sonam Kapoor wearing the trend for a magazine photo shoot and she used two shades of blue to carry the trend.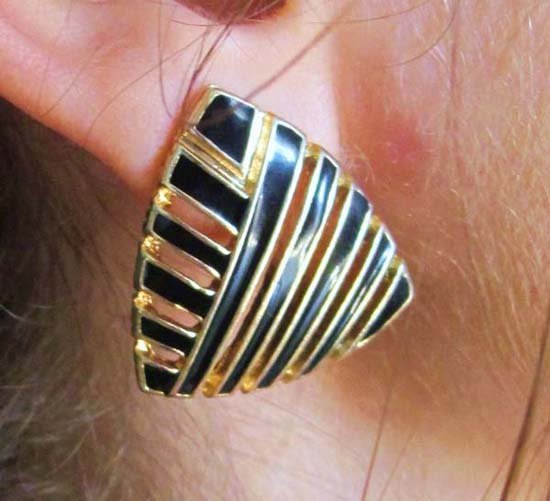 You must have noticed that the 20s and art deco are in full bloom trend wise (I kinda predicted this storm in a post some time back in the MAMI Festival Fashion Report), so it wasn't hard to find accessories that echo that era. I picked these earrings in Aldo Accessories, and they also have it in a gold and salmon pink version. I loved that too, I just thought I shouldn't go overboard!
I got this top from Zara, and it is possibly the cheapest item after their socks. I find Zara in India sooooo expensive I can't tell you, but 9 out of 10 times I want to buy everything in the shop. With this one you get a cut out back, lace and salmon pink all in one; what more can I ask for?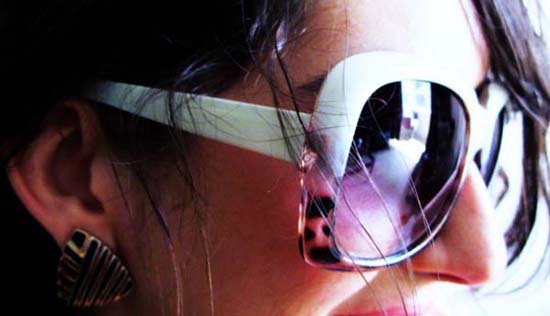 The sunglasses are also from Zara. I totally loved them and although I was between this and another pair seriously contemplating getting both I decided to go with this one for now. It is sexy, ladylike and vamps up a plain outfit in no time.
Last but not least my desire for reading has returned! I am ecstatic about this so I got "The Elephant Vanishes" by Haruki Murakami. I am a Murakami virgin and I am totally hooked on the book. I swear I can lie down reading this all day but there will be consequences to face at home!
So guys, let me know if you like what I got, if you have gone shopping recently, what you bought or what is it you are lusting after…