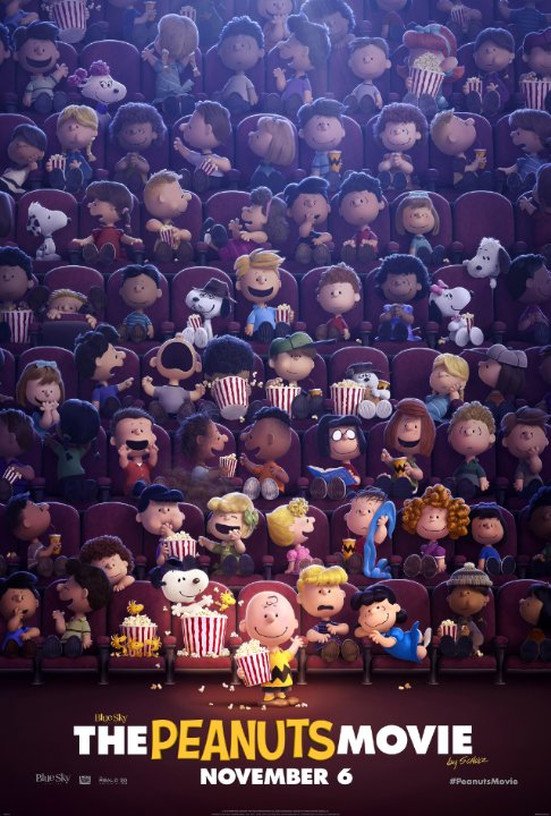 <Review by: Sailesh Ghelani>
Directed by Steve Martino. Starring the voice talent of Noah Schnapp, Hadley Belle Miller, Alexander Garfin, Mariel Sheets, Bill Melendez, Noah Johnston, Venus Schultheis, AJ Tecce, Rebecca Bloom, Anastasia Bredikhina
Running Time: 1 hour 32 minutes
Was never a fan of the comic strip, preferring merriment to melancholy as my morning reading. While this film is more upbeat and jolly, it is cloying and way too childish to appeal to an adult.
Charlie Brown and his band of friends along with Snoopy and the little yellow birdie are characters created by Charles Schulz in the 1950s for a comic strip. The thoughtful and sometimes gloomy tone of the strip was a change from the regular funnies and soon found a loyal fan following. There were several special cartoon features over the years after that with Christmas Specials and other adventures for Charlie Brown. This new film utilises 3D to bring the primarily 2D characters to life.
And they certainly are characters. Charlie Brown is the eternal loser, depressed that he can't fly a kite or do anything right. Then there's Lucy who detests Charlie and his lack of talent but tries to give him counselling at her therapy booth for 5 cents. They all have their quirks and while at first they may seem fun they do get a bit irritating. As do the weird sounds they all make. Especially Snoopy who sounds nothing like a dog most of the time with loud squeaky and horribly ear-splitting noises.
The plot is simple: Charlie wants to impress the new Red Haired Girl in school and has to find a way to be a 'winner'. Snoopy helps him out and every now and then goes on an adventure to fight the 'Red Baron' in the skies to save his beloved and imaginary Fifi. If you're not a fan of the comic strip I'm guessing this will all go above your head. While the distraction has nothing to do with the story, Snoopy's frantic efforts to save his beloved are actually more entertaining than the bland plot of Charlie trying to impress a girl who he hasn't even talked to. So much for teaching kids that beauty is more than skin deep!
If you're a Peanuts fan then you'll probably enjoy the film; if you're not then go watch something else.