She's had successful films in Bollywood and the South, loves to do many things but still has to get around to most of them and clarifies that though she loves SRK, he is not her idol. Vega Tamotia tells Sailesh Ghelani about her rom-com Amit Sahni Ki List and how being in sync on certain crucial ideologies is important for a relationship to work.
1. It says on your Twitter profile: 'Actor, producer, sales agent, film student, wannabe musician and tennis player'. But is there something you have left out?
A lot of things interest for me for sure. One day I want to be a tennis player, the next day a politician.
2. In the film Amit Sahni Ki List, Amit chooses a set of qualities he'd like from a list for his partner over what he feels. Do you think it's important to have similarities with a prospective partner or is just love enough?
That's why I really believe in arranged marriage. It's very important to have these basics, which are aligned: family values, ideologies. But at the same time it's very important to have different interests and tastes. If you see our janam pattis, it's very significant because they look at the important things that match.
3. Amit Sahni Ki List had been delayed for two years. Were you ever worried about its fate?
I think after being an actor for so many years you learn to let a film's fate take its own course. Every film has its own destiny. Once you're done with the character then you let it be. Then it's the producer's job to get it to the audience.
4. Your co-star Anindita Nayar (read her interview here) told me her character was written without much emotion in it…
Both the girl characters are secondary to Amit Sahni. The girls have been given interesting roles but with almost zero graph. You could make a story from Mala's perspective and see how she falls for him and why she takes him back.
5. I've found that a lot of new music doesn't really focus on meaningful lyrics. What's your opinion and what's your favourite music?
Lyrics have lost their voice over the years. With every generation they say: 'Hamare jamane mein bade lyrics hote the'. It's about catchy lyrics rather than meaningful lyrics now. There are very few lyricists now that are like that. Now everyone wants hook lines.
I go from hard-core Bollywood to sufi to jazz and classical. I would like to play the guitar or the drums someday.
6. So what sorta love advice did the love guru Virr Das give on set?
Virr got an actress and a writer from Amit Sahni Ki List together; he worked his magic and hooked them up.
7. You've said you want to work with your idol Shah Rukh Khan someday and he's the only one on you list. Do you think he still has what it takes with the new breed of young actors taking over the screens?
SRK is not my idol. I love him and I think he's the most charismatic. I've had the pleasure of spending some time with him; he's so down to earth. SRK brings charm to everything he does. There's an inherent energy he brings to what he does. He realises that he is at the age where he has to give more. SRK's audience will always be his audience.
8. Are you vegetarian because of religious reasons or out of a respect for animals?
I don't like the thought that I need to kill something for my food.
9. Do you think it was a big deal that tennis ace Maria Sharapova didn't know who Sachin Tendulkar was?
Cricket isn't played by so many nations. We worship certain sports stars but she shouldn't have to know them all. She's done very little apart from tennis, so give the girl a break.
10. How is acting in South films different from Bollywood movies?
I always find that question very difficult to answer. You're doing the same thing in a different language. At the end of the day you're making a film. It's pretty much the same process. Because of cultural and contextual differences you'd probably make different kinds of cinema. People have this idea that the South industry is more professional but I really don't find that. And you can't put professionalism as a part of the culture. You have professional sets and really unprofessional sets.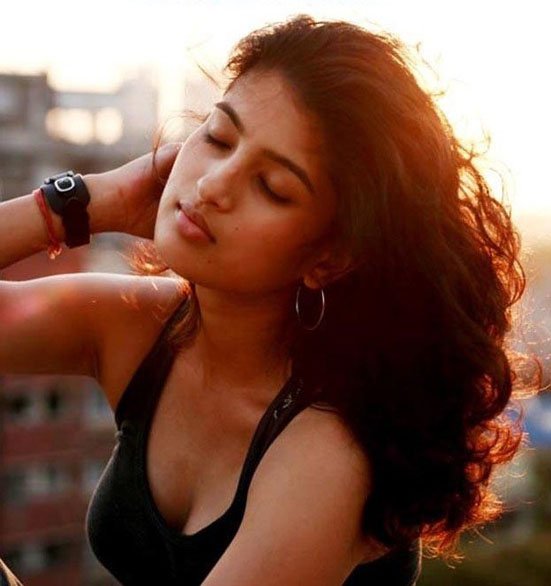 11. You shuttle between Mumbai and New York…
I grew up in Australia. But I shuttle between NY and Mumbai. I have a small start up in New York producing children's content. It's a live action series based on Hindi nursery rhymes.
12. What new adventures are you off on next?
I have a couple of movies lined up. I'm talking to a couple of people but can't really tell you about it now.