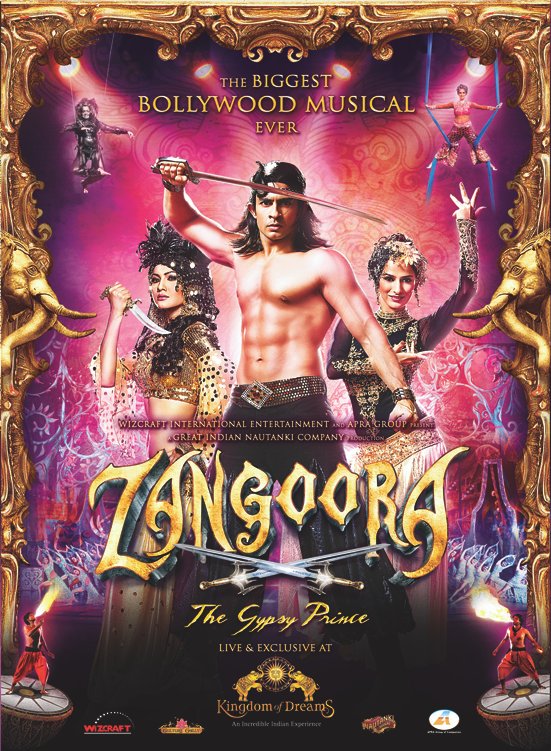 <Sailesh Ghelani>
Having heard a lot about this venue and how I should catch it even though I'm not really a huge Bollywood fan, I accompanied my friend and co-host Rupali Dean on Eat Stay Chill for a song-and-dance extravaganza called Zangoora that plays at this entertainment park of sorts.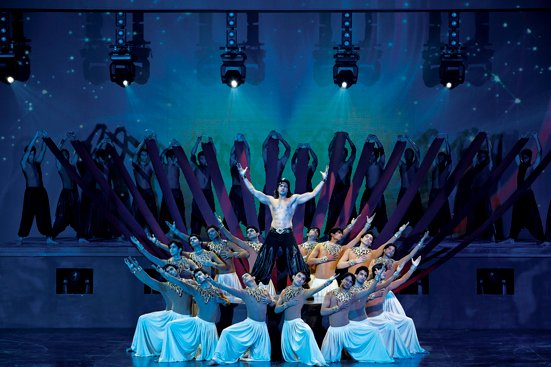 It's like transporting yourself into a Bollywood film, the kind Sanjay Leela Bhansali would make. The Nautanki Mahal Theatre at Kingdom of Dreams hosts several shows like including Zangoora: The Gypsy Prince.
We watched Zangoora, which has been running for a few years now and has over 1600 shows performed so far. It has a cast of 110 with over 250 people on the crew; an extravagant production to say the least. I was impressed with the production values, stage design and sets. I had only seen stuff like this on my travels abroad in places like London, Hong Kong and Singapore. Actors flying around on cables and elaborate set pieces being lowered from the ceiling over the audience make this production an immersive experience.
Okay, so the story or acting isn't really original or very good but it's more the spectacle and the song-and-dance that people come to watch. A royal palace is the stage of the opening scene followed by a coup where the king and queen are killed but a loyal courtier rescues their son and whisks him far away to a gypsy village where he is left in the arms of a gypsy woman who raises him as her own. His loves, his songs, his magic tricks and the nasty goings-on at the palace under the new king unfold before you on the large stage, above you as well as on either side of you courtesy some giant digital screens.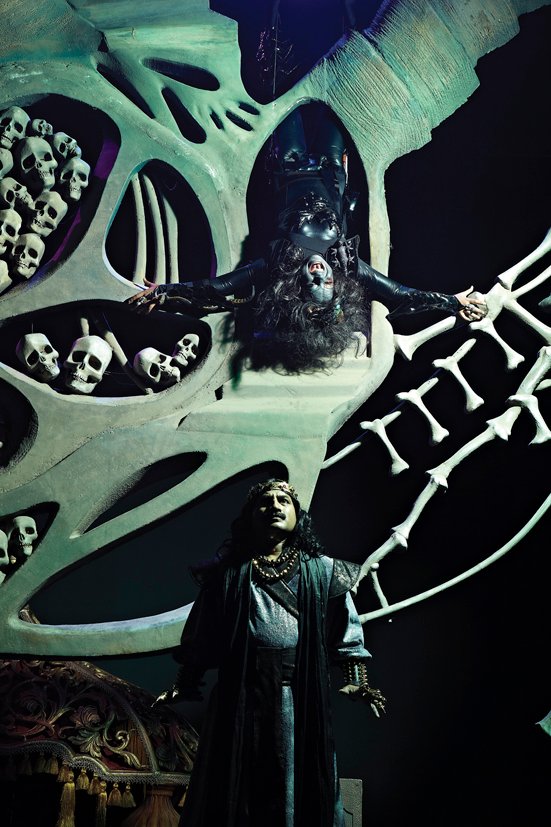 At over three hours in running time, the show is just like a Bollywood film but the seats are comfy and the theatrics keep you entertained. I loved the way the entire theatre was set up like an old palace with gold fittings and red curtains. It's the perfect place for people wanting to take selfies or group pictures. Certainly a must-see tourist destination if you're visiting Delhi.
Watch the Zangoora Promotional Videos:

Visit the Kingdom of Dreams website here: http://www.kingdomofdreams.in/