She played innocent and strong with panache in Yeh Saali Zindagi and will soon be on screen with Ranbir Kapoor in Imtiaz Ali's Rockstar. Aditi Rao Hydari believes kissing doesn't require preparation and that positive thinking has always worked for her. Let's find out more about the enigma:
1. How was your experience acting in Yeh Saali Zindagi different from Delhi-6?
With a film like Delhi-6 people see you on a certain path and they assume you are that. Yeh Saali Zindagi gave me the opportunity to break away from that. The ability to do a parallel lead.
2. How did you get the opportunity to work on YSZ?
Sudhir (Mishra) sir was on my wish list of directors to work with. I almost didn't do this film as I wasn't sure when the dates were. I had gone to shoot an ad. I called them the moment I got back but the auditions were over. Two days later they called and two hours later I was sitting in the producer's office; it was lots of positive thinking on my part.
3. So who else is on your wish list of directors?
Vishal Bhardwaj, Dibakar Banerjee, Anurag Kashyap, Ayan Mukerji, Reema Kagti and that whole gang.
4. Did kissing Arunoday Singh (purportedly) 22 times in YSZ draw you to the movie?
Kissing Arunoday 22 times — it wasn't even that much — didn't draw me to the film. What I loved about Yeh Saali Zindagi was that the two lovers have this very raw physical love for each other. It's like a little gem in the film. It's innocent love. Very real. They don't know how to catch up and take control of their lives but they still want to be together. It had lovely phases that they go through and that's what I liked about it.
5. Alright so, is Arunoday a good kisser?
Honestly I haven't kissed that many guys, but I think he's a good kisser.
6. How do you prepare for kissing someone on film?
I think one doesn't prepare for it. All of us are normal human beings and it's the most natural thing to show love and affection. Playing a drug addict is different; it's something you'd have to research. This was a natural thing. I'm so glad no one created hoo-ha over it. Arunoday was composed and dignified. Sudhir sir didn't give too much bhashan (lecture). He just said you're young, you know what to do! He's with you throughout. He'll hold your hand and take you through the journey but he'll never push you into something. The set is chaotic but in his head he knows exactly what he wants. You never feel that his attention is divided.
7. We hear you're in Imtiaz Ali's Rockstar alongside the talented Ranbir Kapoor. How'd that lovely opportunity come about?
I think everything with me happens by mistake. I was penned to meet Imtiaz for the part of the Kashmiri girl. I met him for that but he had already cast someone. He said he'd love to work with me: "You have a lot of tehzeeb (well-mannered, humble)," he told me. He meant it very sweetly. He told me there was another part (of a young journalist) in Rockstar but he didn't want someone soft and delicate like me. That was it. A month and a half later, the person who was casting for him told him to meet me again and test me. I came in and did the audition. I actually read with Ranbir and I got it. Both the times I got the films, I read with the actors who are working on the film and that made a big difference. I'm not great at auditions but with an actor it makes a huge difference.
8. What's the best compliment you got for your role in Yeh Saali Zindagi?
Whether it's compliments or praise I usually move on without dwelling on it too long. But Irrfan Khan told me I have a very lovely aura and I am surrounded by positivity. He told me to stay that way, which was really sweet since he didn't even know me.
9. There's not much about you on the internet, tell us something about yourself…
I was kept away from watching Hindi films because the ones in the 80s and 90s weren't really meant for kids. I learned Bharat Natyam as a child. I used to sing. I went to a boarding school where I learned dance, yoga and Kalaripayattu. I was an outdoorsy kid. Watching films wasn't part of my daily routine and I'm glad because I learned a lot of things I wouldn't have learned. In my house my parents shielded me for as long as they could, like no scary movies. I learned to be responsible for myself at boarding school.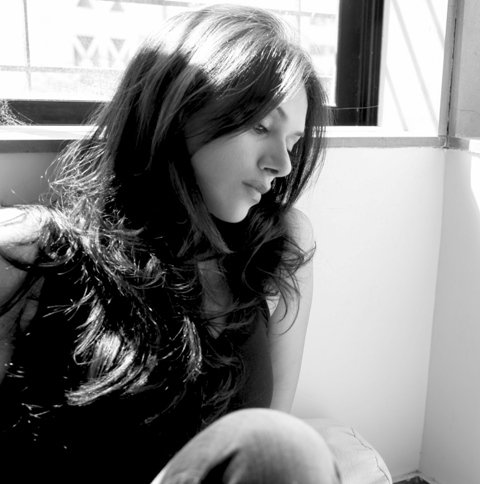 10. So were they shocked with all the kissing scenes in YSZ then?
My nani (grandmother) saw the film and came out saying the film was fabulous. My mom was crying after seeing the love-making scene; she thought it was so beautiful. They're an educated family and that makes a difference.
> as told to Sailesh Ghelani <
Previous comments on this post: