After our stupendous coverage of last year's Toronto International Film Festival we're back covering TIFF 2014. Expect lots of great reviews, interviews with stars, conference coverage and press events. Minority-Review's Swati Sharan is in Toronto talking to the celebrities and attending all the events.
She even got to hug and air kiss Al Pacino (who was giving special attention to all the female press)!
Al Pacino and some of the cast from the film Manglehorn.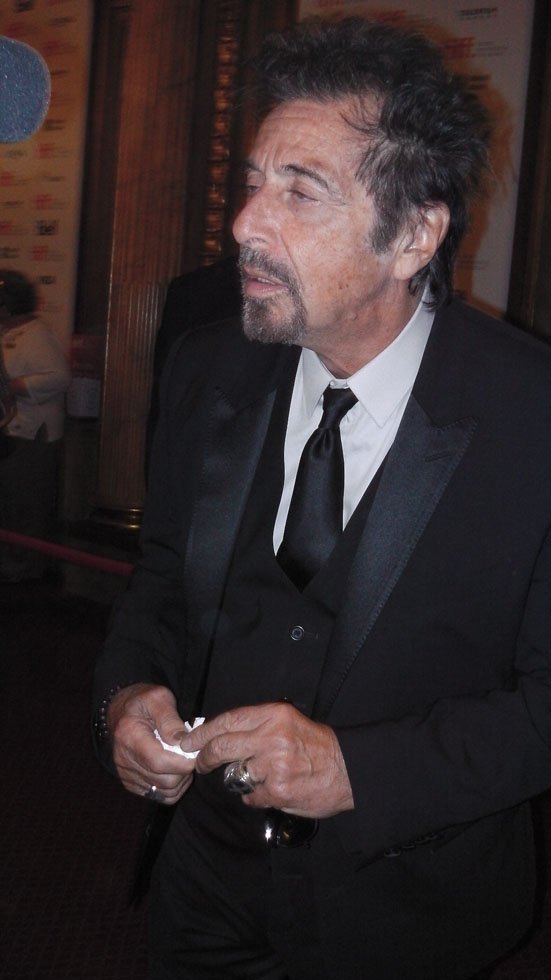 Priyanka Chopra at the event for her film Mary Kom in a Gauri & Nainika dress with the director of the film Omung Kumar (in black).
Salma Hayek at the premiere for her produced film The Prophet based on Kahlil Gibran's book, graciously signing autographs.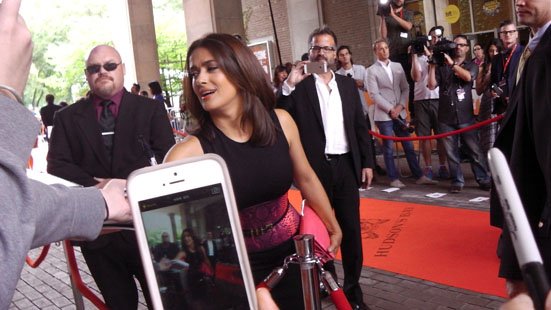 Dustin Hoffman and the cast of Boychoir on the red carpet.