Our special correspondent in 'Torono', Swati Sharan has been mingling and movie watching at the prestigious and celeb-filled Toronto International Film Festival 2013 especially for Minority-Review after we received press accreditation from them.
Read our exclusive coverage and watch the videos where she asks questions to celebs like Pierce Brosnan, Emma Thompson and Liam Neeson here.
Here are her reviews (4th Set) from some of the many films being screened at TIFF 2013
Shuddh Desi Romance (3/5)
Parineeti Chopra, Sushant Singh Rajput, Vaani Kapoor, Rishi Kapoor |Directed by: Maneesh Sharma
What is a Yash Chopra film without weddings? But this time it's the antithesis of Indian weddings. It also makes one feel like it picked up from wherever the Band Baaja Baraat stars left off. Set in Jaipur, Raghu (Sushant Singh) is a for-hire baraati and salesman who can rip off people easily. He is on his way to get married when he meets a for-hire female wedding guest named Gaayatri (Parineeti Chopra).  At the last minute, he decides to run away from his arranged marriage with Taara (Vaani Kapoor) when he gets cold feet and ends up living in with Gaayatri. Insecure and confused, frustrations abound. Then in comes Taara to form an unexpected love triangle. The swinging pendulum that he is, who will Raghu finally swing to?
Given the high levels of commitment-phobia found in this film, it should've been called Runaway Groom.  Sushant Singh does a wonderful job of being so irritating he makes you want to slap him because the two heroines are a bit too tolerant of his misdemeanours. Parineeti has slipped into the skin of her character as though it were her own personality. Vaani Kapoor has also churned out a good performance for her debut. Rishi Kapoor as a wedding organiser is so on par with his role, he makes the make-believe real. Though the film might have a basis in reality when it comes to how confused and insecure today's generation is, some of the situations are obviously dramatic.  As compared with all the dark cinema I was watching and was expected to call good, our desi rom-com came as a breath of fresh air. I liked the songs and cheerfulness and bright colors and I am proud of it.
On some level, the film is raising a what-if scenario in that if there were not so much social pressure attached to all the mechanical rituals we do as Indians including marriage, how might a guy and girl behave and how much commitment may exist between the two? It's also lightly picking on social mores. It's like the demands and the pressures of the times are changing but our rituals are not. We're getting married and educated till later ages and then expected to nose-dive into marriage without knowing the other person though both people's personalities are fairly formed. And the expectations for receiving so-called gifts and marriage expenditures are also increasing though there have never been more educated and independent women in Indian history.
The Love Punch (5/5)
Emma Thompson, Pierce Brosnan | Directed by: Joel Hopkins
Katie (Emma Thompson) and Richard (Pierce Brosnan) are a divorced couple that are now newly turned empty nesters as their kids go off to college. Unfortunately for Richard, he's about to be laid off without any retirement savings because a French financier has defrauded the company and taken away everyone's pensions. And that means that much of the retirement savings and mortgage will be going down with it.
Richard gets a hold of Katie because her assets and savings are also tied in with his. And he also looks to her for an idea by which they can get their savings back. Katie comes up with an ingenious plan. She decides that they will go and steal the French financier's fiancée's diamond necklace, which is worth about $10.8 million dollars. And with the sale of the necklace, everyone in Richard's company will get back their pension money. This gets them cruising on a journey to France where they must pose as wedding guests and pull all kinds of fancy stunts. In the meantime, as they spend all this time together, Richard feels their love for each other is not extinguished. But Katie feels otherwise and every time she tries to strike a date, Richard gets in her way. Is Richard right? And more importantly, can they get everyone's pension money back?
Filled with wit in the line of a Noel Coward drama, this film is fraught with humor and social commentary. The direction is superb. Thompson and Brosnan have an undeniable chemistry and synchronicity in their comical performances. More films like this light take on corporate greed and implications for common people need to be made.
Khumba (4/5)
Voices: Jake T. Austin, Steve Buscemi, Loretta Devine, Laurence Fishburne, Richard E. Grant, Anika Noni Rose, AnnaSophia Robb, Catherine Tate, Liam Neeson | Directed by: Anthony Silverston
In this animated feature, Khumba (Jake T Austin) is a zebra that has been born without stripes. All the other zebras make fun of him, of course. And Khumba feels sad about this until he decides to visit a magic waterhole where he believes he can get stripes. So he ventures beyond the world of the zebras to do so. And along the way, he befriends Mama V (Loretta Devine), a motherly wild beast and an overly dramatic ostrich named Bradley (Richard E Grant), who accompany him. But getting to the magic hole is not as easy as it may seem. For there also lies a ferocious leopard called Phango (Liam Neeson) who controls the water holes and would do anything to get to Khumba whom he believes has magical powers, which he wants to gain by eating him. Will Khumba and his friends make it to this magic hole and if they do, will they come out alive?
Replete with artistry to make you feel like you're in the middle of a page from National Geographic, the 3D animation entwines the real with the reel.  The film lends a sense of adventure and lenses for the Southern African landscape. Equipped with an all-star cast, the characterisation of the voices is also very strong.
Life of Crime (4/5)
Jennifer Aniston, Yasiin Bey, Isla Fisher, Will Forte, Mark Boone Junior, Tim Robbins, John Hawkes | Directed by: Daniel Schechter
Based on the novel by Elmore Leonard, the story is about two criminals Ordell and Louis who have just gotten out of jail for auto theft and have hitched onto a new scheme. They've decided to kidnap property developer Frank Dawson's (Tim Robbins) wife Mickey (Jennifer Aniston). And they go on to do so with hope for good ransom money. But what they don't anticipate is how Frank's affections have been directed towards his mistress (Isla Fisher). So now they must come up with another plan to get their money.
The film has unexpected twists in its climax and resolution. The 70s period has been ingeniously captured with a relatively tight budget. It's a light crime drama with quite a few opportunities for laughter. The film and story have been very intelligently made. Trying to achieve moments of humor within the confines of the crime genre can be a task of the utmost challenge but Schechter succeeds.
Third Person (2/5)
Liam Neeson, Mila Kunis, Adrien Brody, James Franco, Olivia Wilde, Maria Bello, Kim Basinger, Moran Atias | Directed by: Paul Haggis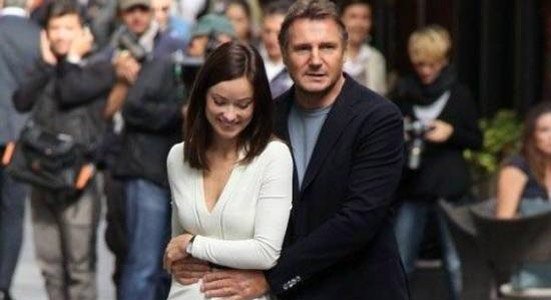 Reflective of the multi-story-telling technique, this is a film with three different storylines that take place in three different cities. Michael (Liam Neeson) is an author who's suffered a personal tragedy and has recently separated from his wife (Kim Basinger). He's not doing too well in his career and so, he decides go to Paris and stay in a hotel where he wishes to start something new. While he's there, he falls for Anna (Olivia Wilde). Though they have the wit and charm for a literary relationship, Anna unfortunately, has issues of her own that are disturbing.
Sean (Adrien Brody) is a businessman who is wandering Rome on business where he befriends a Romanian gypsy (Moran Atias) at a bar. Her daughter has been kidnapped and he decides to help her get the child back. In the third story, we have the artist Rick (James Franco) in New York. He has a new girlfriend and a son from his former marriage with Julia (Mila Kunis). Rick has forbidden an unstable Julia to see their son and she is fighting for visitation rights while also trying to hold down a job as a hotel maid.
The stories don't quite intersect the way one may think. In fact, the link between them is on a very abstract level. There's just too much left unsaid. Most of the characters are not well characterised. Kunis has proven of a strong mettle in the role of a single parent struggling to see her son. Neeson, as always, is a stalwart and perhaps can be seen as the legs to keep the film going. But this could also be because the other people do not have as great a character definition given to them. The film feels less like vegetable pilaf where the vegetables taste very distinctively and yet are part of a melee and more like a khichdi where everything has been thrown together so that you can no longer tell what you're eating.
The Face of Love (3/5)
Annette Benning, Ed Harris, Robin Williams | Directed by: Arie Posin
It's been 5 years since her husband Garrett (Ed Harris) died and Nikki (Annette Benning), as an empty nester who just sent her kid off to college, is still not over him. And then one day she spots a man who looks just like her husband. This man's name is Tom (Ed Harris). He happens to have quite a bit in common with Garrett including art, as Tom is an artist. Nikki then starts taking painting classes with him and their friendship culminates into a romantic relationship with great chemistry. But there's only one problem. She's lied to Tom about why she's drawn to him and she's hidden him from her loved ones and has hid away pictures of Garrett to keep the relationship going. How long before Tom finds out about Garrett? And when he does, can this relationship last? What is the face of love?
Initially, I thought this was going to be like a Hindi film with our propensity for double roles. But this turned out to be quite the contrary. For in the West, when people date, some may be unconsciously dating with a pattern, which may include similar looks, hobbies or behaviours. So if somebody should be grieving and got into a relationship with someone who looked similar, the film raises the question are they really in love like they think they are? Or is this next person supposed to be a substitute? It was gauging how much Nikki had actually gotten over her grief.
Benning has done an excellent portrayal of a grieving empty nester. Call it boomer-generated demand if you will but her portrayal is also indicative of a growing trend in Hollywood for older women getting substantial roles. Here's to more expansive thinking in Hollywood.
August Osage County (3/5)
Meryl Streep, Julia Roberts, Ewan McGregor, Chris Cooper, Abigail Breslin, Benedict Cumberbatch, Juliette Lewis, Margo Martindale, Dermot Mulroney, Julianne Nicholson, Sam Shepard, Misty Upham | Directed by John Wells
This story is based on Pulitzer-prize winner Tracy Let's Broadway play and is set in Oklahoma, U.S.  The ever-narrow-minded Violet (Meryl Streep) is dying of mouth cancer and she has developed medical drug dependencies. Violet calls all her family members when she notices her alcoholic husband Beverly Weston (Sam Shepard) hasn't returned home after he's left her with a caregiver. They later find out he's committed suicide. Subsequently, a funeral is held with an extremely heated dinner to follow with the spilling of all kinds of disturbing family secrets.
Meryl Streep is a sure-fire contender to win the Oscar for her stellar performance as Violet. The play is replete with all the characteristics that make for a Broadway play in terms of its strong and intense characterisation, plot development and resolutions. So much so that it has the calibre of A Raisin In The Sun. But when put in the format that Wells has put it in, the direction fizzes flat because he's not able to pull all the dimensions together in spite of the strengths.
 Press Conferences and WINNERS LIST here
Read the 1st Set of Film Reviews (including The Lunchbox and The Invisible Woman) from TIFF 2013 here.
Read the 2nd Set of Film Reviews (including Gravity and Mandela: Long Walk To Freedom) from TIFF 2013 here
Read the 3rd Set of Film Reviews (including Qissa and Words & Pictures) from TIFF 2013 here