She's that 'perfect girl' from this year's wonderfully realistic and fun rom-com: Amit Sahni Ki List. The lovely Anindita Nayar knows that less than perfect is more than fine. She tells Sailesh Ghelani about her love of dogs, men who make her laugh and Salman Khan's innocence.
1. Amit Sahni Ki List took two years to get to the screen. Tell us what the wait was like.
Honestly, it was excruciating!
We knew we had a good film, which we had made with a lot of love and wanted to present it to the audience at the earliest.
On the personal front, being my debut film, I was extremely excited and the wait was a bit nerve wracking. But as they say, every film has its fate and we are thrilled that the movie has opened to positive reviews and the audiences are appreciating our labour of love.
2. Do you think funny men have better chances with women?
Definitely! There is something so alluring about a man who can make you laugh.
3. Amit Sahni… also depicts the interplay between the sexes and how men perceive women and the way in which they behave sometimes. Do you think it's accurate?
I think the battle between the sexes will never end; it is accurate to a large extent as well blown out of proportion for the sake of humour. I think both the sexes thrive on these jokes, jabs and differences. It keeps the excitement going!
5. Was your role (Devika) written to be devoid of much emotion and having an aura of the 'ice queen'?
Yes, actually it was. The idea was to create a vivid contrast between the two love interests of Amit Sahni (Virr Das).
One being the free spirited, colourful and in love with life Mala (Vega Tamotia) and the other being an independent, career-driven Devika, who of course never looses her cool. She is always calm, composed, pleasant, structured and measured.
Devika never compromises with what she wants, with herself or her list! She is perfect, that's the problem. Perfection gets boring. I thoroughly enjoyed playing Devika as we are poles apart; I'm free spirited and have a zest for life.
However, I wouldn't go to the extent of calling her 'ice queen'. Within the screenplay one couldn't explore her character further as it was all very Amit oriented, where he sees everyone as a list and puts everyone in a box. Hence, so did the audience!
6. The movie has a cute little doggie and you're a dog lover too. Do you believe that people should adopt dogs from shelters?
Absolutely! I adore dogs. Had pets for most of my life, for the first time in years I have no animals for company, as my last dog, a black Labrador called Figo, passed away two years ago. My house has been incomplete without him running around excitedly. Still miss Chandni, my Dalmatian. She was my companion from the time I was one year old to 13-years and Simba as well.
I really hope that we as a country start taking animal rights and protection seriously. Most barely care for fellow humans, hence animals too are always neglected.
Animals or dogs in need must be adopted from shelters. As they need to be looked after at times and need loving homes. I do not believe in buying dogs when there are plenty who need good homes. Most shelters unfortunately have limited resources and can only shelter these animals temporarily.
At some point in my life, I would love to start a permanent shelter for all animals, especially the disabled ones as they find it harder to find homes and make sure they are looked after well. Of course, this shelter would be away from the cities, as it would need a lot of space.
7. You've said that you've never sat in a boardroom like your character Devika the investment banker. Did you do anything to prepare for that role?
I have a few close family members and friends who are investment bankers, so I had a fair idea in terms of the character I needed to portray. Ajay Bhuyan (the director) was very clear in how he wanted Devika's character to come across, and I just had to try and emulate that. My homework did involve watching Jessica Pearson in Suits and Demi Moore in Disclosure, for certain pointers.
8. Virr Das is a great performer and a professional. But is there something about him that you think he should change?
He should go on a vacation more often. He never takes a day off!
9. Amit Sahni Ki List basically tells us that you need to throw out that list for the perfect person. But don't we all have secret lists in the back of our minds and have you ever compromised on that set of 'must haves'?
Always! Unlike my character, I think with my heart… so the secret lists go out the window! I only know of certain things that don't work for me.
I value the light and shade of life… Perfection can get boring.
Ideal people don't exist; it's like chasing a mirage. But it would be good to find someone as close to it as possible, in the qualities that really matter. I'm kind of an old-school romantic, so I definitely hope that when I meet this person, I like him more than some fantasy man on a list, with his imperfections and all.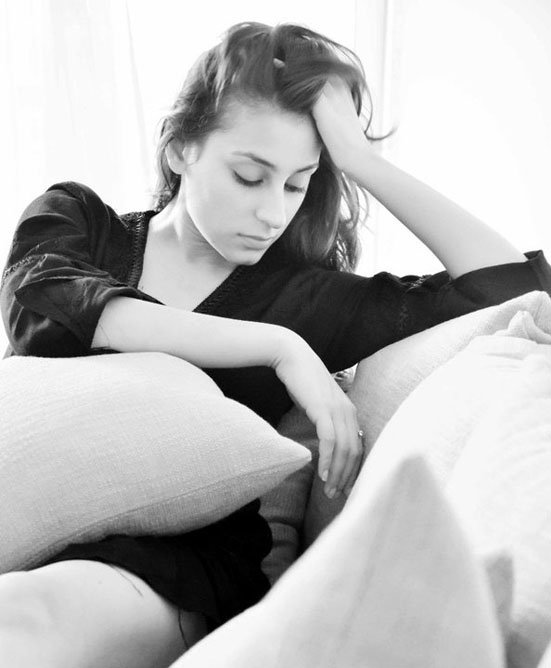 10. Do you get along better with men or with women?
Honestly, men. I think they are fairly uncomplicated, what you see is what you get.
11.  You've done some theatre acting as well haven't you? How was that?
It was great and got me stuck on the acting bug hook, line and sinker. Theatre is so exciting, you really have to put yourself out there as a performer, and you don't have anywhere to hide. It is a very real and grounding exercise.
12.  This is your first film. You must have had a lot of feedback and reviews. How's that affected you and does it help you better your performances?
The feedback has been generally positive and constructive. It is my first film, so of course there is a long way for me to go as an actor. This movie has been a huge learning curve for me. Hopefully, I grow as an actor with every film.
13. You've said: "Just pair me opposite Salman Khan for any film role." Why do people love him so much?
I, like most Indians, am an ardent fan of Salman Khan. There is such a long list of Salman Khan movies that I love: Andaz Apna Apna still stays on top of my all time favourites! He has such a great on screen persona, he is a true rock star and I love his 'khula dil' laughter.  I love to see his films in Gaiety in the opening week, it's a must phenomenon with fans whistling, hooting and throwing towards the screen. Plus, there is such a heart melting honesty and innocence about him.
14.  What's coming up next?
Post Amit Sahni Ki List, I am looking forward to 3AM by Vishal Mahadkar opposite Rannvijay Singh Singha. 3AM is a new age horror film with a love story as its backbone. I play the character of a lifestyle journalist and the love interest of Rannvijay, who plays the role of a paranormal investigator.
I have also completed shooting for Sanjay Dutt Production's Hasmukh Pighal Gaya starring Amitabh Bachchan, Sanjay Dutt and Jackie Shroff. I play a parallel lead in this movie, which is a quirky satire.