<Review by: Swati Sharan>
Jaideep Sahni has not only written the script for Shuddh Desi Romance (also called Random Desi Romance) but he has also written for hits like Rocket Singh, Chak De! India, Bunty aur Babli and Khosla Ka Ghosla. So I spoke with him as we sat next to one another at the Fairmont in Toronto for the Toronto International Film Festival.
I asked him how he was feeling being at TIFF 2013. He replied, "It feels great. It gives me an opportunity to meet filmmakers from other parts of India and as soon as I am done with the business of promoting our film, I plan to watch other films too like Irrfan Khan's The Lunchbox. TIFF is a great opportunity to learn about other ways of filmmaking and other cultures."
Viewing the festival as an opportunity to learn I can fathom.  But I stare at him in surprise when he mentions how TIFF is an opportunity to meet with other filmmakers from India. He laughs and says, "Well ya it is. See while we're in India none of us has a cause to meet each other in the different areas because within our regions like Bengali, Tamil, Telegu or Malyalam industries, we're doing so well. So when we come abroad, it's a good time to meet and it's good to catch up."
He also mentions how fascinated he is by the art of storytelling across cultures and how through TIFF, he gets those glimpses. I then ask him about what his views are for Indian filmmakers jointly promoting their films at a press conference at TIFF the way the Greeks did this year. He says he thinks it's an excellent idea.
Who are some of his favorite writers? He then mentions how many have influenced him. "You see in India we have an organisation called The National Book Trust of India which translates regional literature into other regional languages of India. So I grew up being influenced by many writers from these different languages."
I press him to try narrowing down though secretly I feel Malgudi Days is just written on his forehead. And guess what he mentions?  "Manohar Shyam Joshi. He's the one that wrote serials like Hum Log and Buniyaad. The other is Sri Lal Shukla. He wrote Raag Darbari. And I like R.K. Narayan. "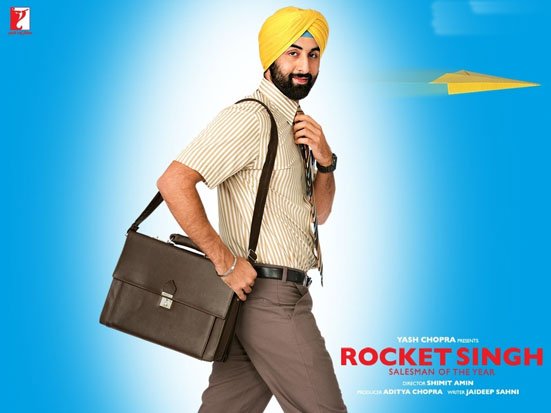 With that, we conclude the interview and I rush off to my next assignment.  But upon reflection I sense the flavours of these writers play out albeit in lighter tones in Sahni's works. For through their works, these aforementioned writers set out to make social statements for their times. And for those who doubt the power of the pen, the film Rocket Singh has been used to train workers at Kotak Mahindra Bank in the Gujarat and Rajasthan regions because of the message it sends across.
Read more coverage of our TIFF 2013 adventure complete with videos of press conferences we attended, Q&A and more here.