She's the Bengali actress who has a reputation for being 'bold'. Filmmaker Vikram Bhatt had enough confidence in her abilities and her boldness to launch her in Hate Story with some very erotic poster promotions. Paoli Dam talks to Sailesh Ghelani about the sex scenes, the posters, the diet and her philosophy about love: that it is an illusion. Have a read.
After all the 'erotic' film posters people were really surprised to see your performance in Hate Story…
People really liked it and they are talking about it. So I guess they were surprised. Maybe they entered thinking they would be watching an erotic movie but they left seeing a revenge thriller. They've talked about the background score, the cinematograph and Gulshan's (Devaiah) performance. So overall they've liked it.
There were some viewers who complained it wasn't as erotic as it was promoted to be.
You can't please everybody. From the Indian context it was a bold film. We didn't want to cross a line. A lot of shots we did were not in the film because we thought it would be too much. It's important to keep a balance. Aesthetically, I think it was right.
So the poster with the topless girl sitting on a guy where her back is facing the viewer… that's you, right?
The back was mine; I had to work very hard to get this kind of body. I had to work out three times a day. Prashant Sawant, the same guy who trains Shah Rukh Khan, trained me. The film is about the power of a woman. She could have been a normal journalist but she was scorned and she's a girl of today and has a very strong mind, willpower and strength. Oh and the guy sitting in the poster was not Gulshan!
Being a Bengali actress, did you find it difficult performing in Hindi and English?
At home I don't speak in Hindi. Before the film started I stayed in Mumbai for three months and interacted with everyone in Hindi. I won't say it was very difficult but it wasn't that easy either. I wanted to get into the skin of the character and interact with my cast and crew. It is easier to shoot with people you know. My dialogue writer and director really helped me out. I wanted to dub my own voice so I did.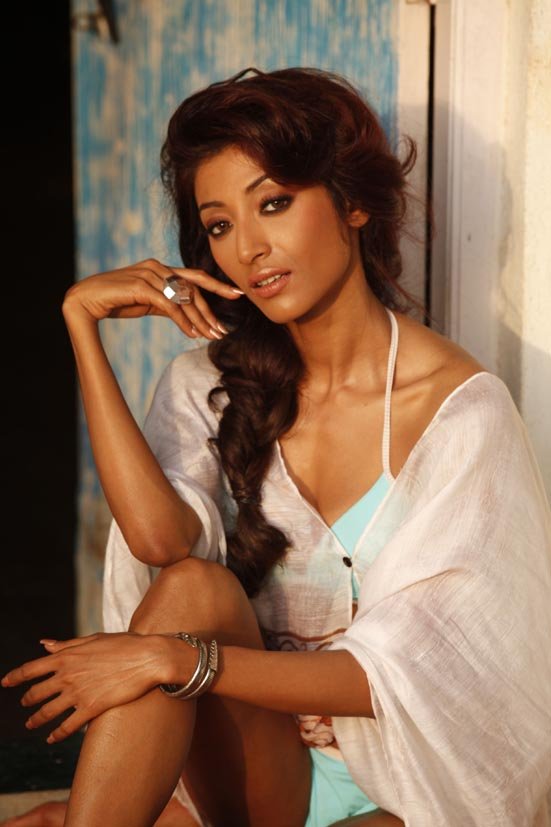 Marriages seem to be all over the place nowadays with wives cheating on 'boring' husbands and married men cheating on their wives. You're doing a movie about wife swapping called Love Games. Do you think marriages need to mix things up to survive today?
I have not seen or heard too much about wife swapping. In Kolkata the topic isn't brought up very much and neither does it seem relevant. It's not about cheating; people who 'swing' do it willingly and with full consent from partners. I have to sit with Vikram (Bhatt) and develop more on that.
Your co-actor in Hate Story (read review) Gulshan Devaiah (read his interview here) has a reputation for being very intense. Tell us something about his playful side.
Bahut masti karta hai woh (he plays a lot of mischief). He's a naughty boy but he's a very good boy too. He is very caring and gives off positive vibes. He's done good films. He's a very down to earth person. He doesn't think too much but is still very cerebral. Gulshan never talks badly about any one.
How did you and Gulshan prepare for the intimate scenes in Hate Story?
We knew about the story and the sex scenes. So accordingly we set up things that we would do. Depending on the scenario a lot of things were improvised. Vivek (Agnihotri, director) shot the intimate scenes at the end of the schedule. By that time there was a comfort factor. Performance is like a tennis match. It was rehearsed but not much. Mostly it was spontaneous. Initially, Gulshan was apprehensive. He would joke 'Biwi dekhengi toh kya bolegi?' (What will my wife say?). As an actor he's very flexible. I used to give him Chiclets for his breath but he would go and brush his teeth regularly anyway! He has helped me a lot; he even helped me find a place to stay in Mumbai.
One or two of the scenes in Hate Story seemed a bit awkward. Can you tell me why that is?
I'm not sure why you think that. But it was very cold in Delhi. After one of the shots I fainted. It was 3 degrees. So it was really hard shooting some of the outdoor scenes.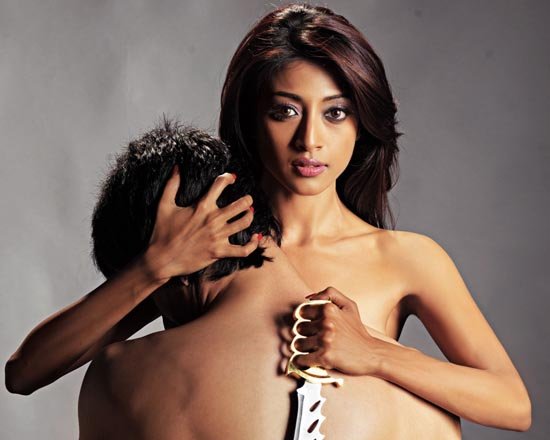 Why did you choose this 'bold' film as your debut in Bollywood?
For me it was my first Bollywood film, which was female oriented; that was something you hardly get. I was convinced about the intimate scenes. With Kavya (her character) I was 100 per cent convinced it.
People keep saying you're 'bold'. Do you think you are bold or do you just look at it as a part of acting?
Boldness is about the personality of the character.
You've worked in Bengali cinema so how is it different from Bollywood?
The major difference is the infrastructure and the budget. Filmmaking and performances are the same everywhere. But Bollywood is more glamorous and stylised. And it gets national and international releases. With a Bengali film you may get a national release after dubbing but I don't think it would get that much viewership.
You played a woman scorned in Hate Story so well. Have you ever been hurt in love?
Love is illusion, and I love that illusion. If you accept this truth then you'll be fine. As long as it lasts it should make you happy and feel good.
You had to go on a diet for your role. Being a self-confessed foodie that must've been a bit hard…
After a long time today I was having lunch with my family! I love all food: Bengali, Thai, Chinese, and especially spicy food full of calories. When I was in Bombay I was given a very strict diet. I used to feel like vomiting because of the new diet, which I was not used to. My trainer was very strict but my time was limited and I had to lose weight quickly.
What's your favourite food?
Fish curry and rice is my favourite dish.
What's your favourite: Love or Lust?
Both should be there in a balanced way to have a good relationship. Everyone wants to have love but unfortunately everyone does not enjoy lust.
Any bad experiences in Bollywood…
While doing this film I was treated like a princess. I had to work really hard for this film but I enjoyed this journey. There were very difficult scenes, but the support system was really good. I didn't have to think of the other aspects. I love Mumbai now and I'm looking forward to working there.
Read more interviews here.