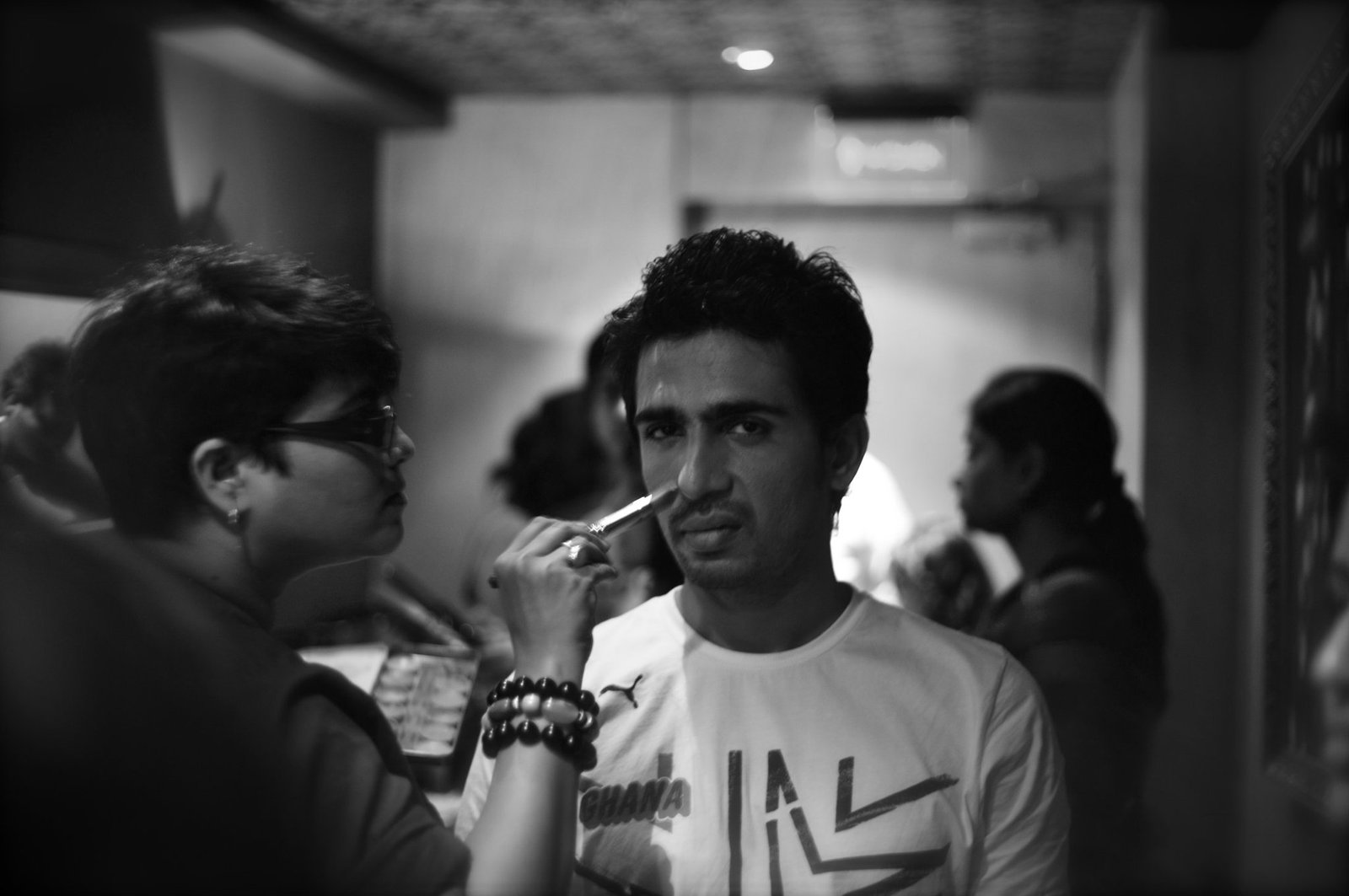 Gulshan Devaiah has shown us his dark side in acclaimed films like Shaitan and That Girl In Yellow Boots. Not the typical bad guy, his style of performances are steely and very character driven. Just a couple of films and he's already garnered plenty of award nominations. Sailesh Ghelani chats with him about success, having a Greek wife and how he doesn't really want to be the hero who dances around trees.
From being a lighting operator on a play to being nominated for so many film awards… How does that happen?
I really wanted it; I focused all my energies on it. I hardly knew anyone here in Mumbai when I first came. I met Rajat (Kapoor) and worked on the play, Hamlet – The Clown Prince Cometh. But Rajat told me it was not working out and told me I couldn't be part of this as an actor. I was devastated but didn't want to show it. I went for rehearsals even though I wasn't needed for lights during rehearsals. You know, I didn't even know how to use a dimmer board. I got some help and ended up doing about 26 shows by myself. I had to figure out rigging lights by myself. It's a fuck-all job I tell you. But I was adamant that I would do something.
It wasn't nice being on the sidelines…
When they got all the applause for the play I was in a corner of the room feeling jealous. I was honest with Rajat that this was not what I wanted to do. Then Anurag (Kashyap) asked me to be part of his film.
So did you audition for him?
I knew Kalki (actress and Anurag's wife) and he had seen me dancing with her in Bangalore. It was an impromptu item number we did. Anurag saw it and liked it. Just on that instinct he offered me That Girl In Yellow Boots. Then Bijoy Nambiar offered me Shaitan. And then Akash Khurana cast me in Rohan Sippy's Dum Maaro Dum. The audition was terrible but he liked my energy. I think I really wanted it more than anything else.
So you got quite a few breaks pretty quickly then…
Yes, I wouldn't say I had to struggle a lot. It's how in Calvin & Hobbes, Calvin asks his father a difficult question about how something happens, and his father says it's magic.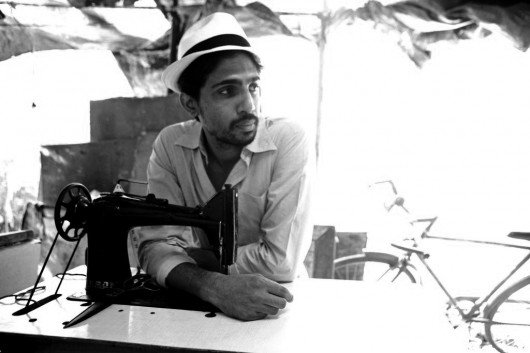 Does it help having people like Anurag Kashyap as friends?
Of course it helps to have friends in the industry. You get to meet more people because you know somebody.
Your friend Kalki Koechlin has done pretty well for herself. I think lots of people saw promise in her after Dev D. Did she ever imagine she'd do so well?
Kalki didn't quite imagine all this would happen to her. I don't know what she wanted from this line of work; she didn't get into it with high hopes.
Your wedding is coming up soon. You're marrying a lovely girl from Greece called Kallirroi. How did you meet her?
Although I didn't have a fixed part I was an understudy in Hamlet – The Clown Prince Cometh owing to the fact that I would attend all the rehearsals. I had done some shows in Bombay. I was needed to do Neil's (Bhoopalam) part since he was abroad and we had a show in Lucknow. You have just a one-day rehearsal and you have to somehow muster the courage to do it. Kallirroi had met Atul Kumar who was acting in the play and he invited her to Lucknow to watch it. She was supposed to accompany us to Bombay after that. We hardly talked when she was there. Most of the people were interested in her since she was a very good-looking white woman. She was tired and not feeling well while we were there. But people were telling her to eat a lot and enjoy herself. There was no interest between us at that point. Because of my fashion background I noticed her shoes and she thought I was gay or something.
So when did you see a spark?
Kallirroi and Atul were going to Pune and they asked me to come along. One evening Atul got busy with work and told me to take her around the town and we got talking. Gradually we realised a liking towards each other. We kept in touch. She came back to Bombay and was flying back to Bangalore and Kerala. I offered to drop her to the airport, and she just laid her head in my lap. That was our first physical contact. We kept in touch and she came back to Bombay and that's when we realised we had something. My instinct had kicked in. We discussed things and we pursued it over Skype. We had discussed marriage too.
Did your family have any initial trepidation about you marrying a 'foreigner'?
My parents loved her. They were a bit skeptical about our cultural differences. But once they met her they were totally fine with her within the day. They were really happy. Kallirroi even attended my cousin's wedding. She completely charmed everybody there.
You've spoken extensively about how you got into the industry and your childhood, so we won't get into that. But since you were originally a fashion designer what's your opinion of Bollywood fashion in the movies?
There was a time when I thought Akshay Kumar was really cool. I don't want to comment on his films, but I would love to watch him because he's the trendiest guy in Bollywood. And if Genelia Dsouza or Priyanka Chopra is wearing a really nice dress then I do appreciate it.
Which is the role you had to prepare for the most and which put you under your own microscope?
Shaitan. Although in That Girl In Yellow Boots initially I didn't know what to do I figured that out. With Shaitan I had no idea what to do for a while. I was an unlikely choice; Bijoy (the director) didn't think I fit the character. Initially, they considered me for Rajeev Khandelwal's part. But I asked to take a crack at KC's part. I had to put a lot of time to prepare and make myself look and behave like him. I got the idea to play KC from the poster for A Clockwork Orange. The basic foundation for the character was formed from that.
Are you still struggling financially or are things looking up?
My financial condition is going to remarkably improve. From 2008 I was getting by. After Shaitan I signed on quite a few projects. It looks like 2011 was the year everything happened and I got noticed and this year I hope to cash in on that. I'm not here to be rich and famous. But with a family I need to make enough.
Do you hope to be cast as the lead actor in a commercial film or are you more inclined to do good roles even in smaller films?
Shaitan and Dum Maaro Dum were commercial films. But I'm not the hero who would romance the girl. I enjoy it but that's not me.
How has having a woman in your life changed you?
Kallirroi has brought a lot of luck to my life. I used to live in a house before, now I live in a home. When I moved here I used to spend time with myself. It makes me feel happy that there is some life around. I bounce off ideas with her. She has interesting observations being a trained actor herself.
You have a particular sense of dressing for events…
I like my hats and I'm taking a fancy to bow ties.
Do you have some portfolio pictures you can send us for this interview?
I didn't have a portfolio when I came into the industry and I still don't have one.
Upcoming films for Gulshan Devaiah:
Peddlars: Director: Vasan Bala, Co-starring: Kriti Malhotra, Nimrat Kaur, Nishikant Kamath, Siddharth Menon
Hate Story: A Vikram Bhatt production, Director: Vivek Agnihotri, Co-starring: Paoli Dam (read her interview here)