<Report by: Sailesh Ghelani>
Outstanding quality, if only the sound were a bit better at Liberty
Here are the films we caught this year. We just hope that either Liberty Cinema and the organisers revamp the sound system and get better prints with coherent audio or they shift to a slightly better venue.
Feature Films
Carol
Director: Todd Haynes | UK, USA
Two women with different backgrounds explore a love affair that was brave and taboo in 1950s New York.
Minority-Review has already done a review of Carol and you can read that by clicking here.
Beautiful Something
Director: Joseph Graham | USA
We're brought into the lives of four different young men who are in search of love but go about it in different ways. The film starts off a bit formula if you've seen a lot of gay movies, but eventually evolves into a deeper and more beautiful message for gay men: maybe if you stop hooking up and sleeping around and actually get to know someone better first you'll end up finding true love. And also, no one has the perfect relationship, so if you love each other, make it work and just be happy together.
Aligarh
Director: Hansal Mehta | India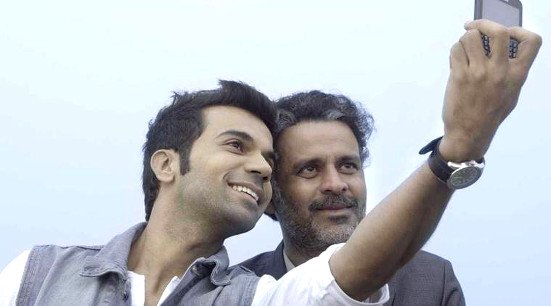 Aligarh is based on a true story about a professor in an Indian university who was suspended after being caught having intimate relations with another man. He was set up and victimised by the authorities but ended up fighting back with some help. Actor Manoj Bajpai does a great job in his own subtle and superb way.
Akron
Director: Sasha King, Brian O'Donnell | USA, Ireland
Love springs from a game of football and Benny and Christopher have the romance most gay men dream of. Awesomely hot looking, with the biggest smiles, the boys have their parents' blessing until of course something related to a past tragedy puts a brake on their promising relationship. What I loved about Aakron was the different theme of the story. It was real and explored the torment that people in love can go through because they want to be with someone but for some reason or another they aren't able to. Thankfully, Aakron resolves this beautifully giving us some hope that love is indeed out there if we're willing to fight for it and trust our hearts.
Those People
Director: Joey Kuhn | USA
The closing night film – that had some sound issues, which left us straining to hear what was being said – was interesting but looked a bit familiar. The story of Charlie, who has a crush on his self-absorbed best friend Sebastian, wasn't established on a firm footing but even then it shows us unrequited love. Why he loves him, god only knows! But what's interesting is how love comes to people and they choose to shun it or not give it the importance they should because they're preoccupied with someone or something else.
Short Films
Indian Masala Mix II
The cast and crew of most of these films were at the venue to talk about their creations
Unkahi Unsuni Kahani (Untold Unheard Story)
Director: Nakshatra Bagwe
A story without any dialogue, a bit amateurish, but driving home the reality of what gay men face in a bigoted society and how they need to stand up for themselves more.
That One Night
Director: Karan Vohra
For many gay men life is just about one night stands, but perhaps just sometimes they can turn into more.
Sandclock
Director: Deepak Miglani
A story about a married man, separated from his wife because he's bisexual (or maybe gay) and his interaction with a young boy who makes him see the light so that he can just be himself. It's funny and insightful.
Manam
Director: Balaji M.
Two transgender women feel the need to be parents. But how they become mothers doesn't give them the happiness they dreamt of. Great performances and some insight into the dreams that some people have, which can't always be fulfilled.
Any Other Day
Director: Srikant Ananthkrishnan, Vikrant Dhote
Taking place in the night, Any Other Day addresses the issue of police harassment and how gay men can easily be lead to believe that they have done something wrong just by having a bottle of lube and condoms on them. It also shows how parents need to stand up for their LGBT children by knowing their rights and showing they care.
Daaravtha (The Threshold)
Director: Nishant Roy Bombarde
This absolutely wonderful short film is about a young boy discovering his sexuality. He likes to dance and put on make up. But gender stereotypes don't always let him do what comes naturally to him. He daydreams about boys and helps his mother dress up. The young boy (Nishant Bhavsar) in the film is marvellous.
Boys Shorts (Short Film Package)
Chariot Riders
Director: Kate Jessop | UK
What I loved about this film was that it was purely graphical and had no real life actors or imagery in it. What it had was a Brit-Indian lad called Ash narrating why he didn't like being Indian, didn't like Indian food or Indian girls, but he did like his best friend. It is endearing, witty and the Brit accent works well for it. Humorous and something most gay men will relate to.
Dear Drew
Director: Dylan Shapiro, Maddy Laing | USA
A teenage romance is related through a love letter with imagery that doesn't quite connect with what you had in mind for a gay film festival, but by the end of it shows us how love is love and when you put pen to paper, gay love sounds and feels just like straight love.
En Effermiddag (An Afternoon)
Director: Soren Green | Denmark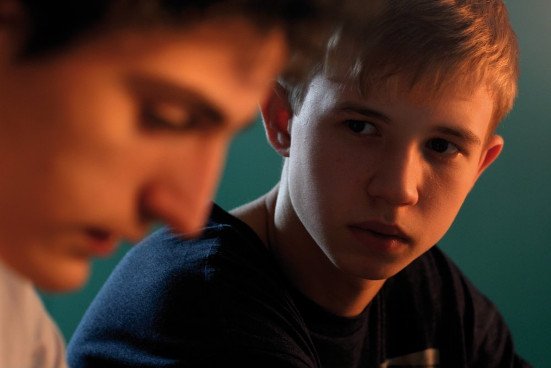 A cute little short about a boy's crush on his friend and how making the first move can be so important some times especially if you're not to lose out on an opportunity to find love.
Into the Details
Director Samer Nouh | Lebanon
A young journalist and an artist are intertwined in a strange relationship that involves the city of Beirut. This was one of the films that made most people shift in their seats due to its incoherent plot and lack of much dialogue.
Flor De Chasna
Director Didel del Val, Luis Havier Miranda | Spain
Oh so fun, Flor De Chasna is about two older men: one of them is married and afraid of leaving his wife and child while the other wants more than just a night of love making and some wine. It's adorable.
Want It
Director: Lee Haven Jones | UK
A weird story about a hot guy breaking into a rich guy's house and eating from his fridge and wearing all his stuff. The owner of the house finds him, asks him to strip and then jerks him off. Sounds like porn but has a cute, if predictable, twist to it.
Julie
Director: Clanch Davye Belleza | Philippines
Julie is the story of Julian, who prefers his feminine identity and likes dressing up like a woman, but has to take a job at a construction site to bring up his son who he raises with his sister. It's fun, heart breaking at times and a bit over the top but totally heart warming.