She made her debut in Dibakar Banerjee's Oye Lucky! Lucky Oye! and now she's in the leading role of Nagma in Anurag Kashyap's acclaimed Gangs of Wasseypur. Actor Richa Chadda tells us about how Anurag shocks his actors on sets, how she was a tad upset when people at Cannes didn't recognise her after her film screened and about making time for love. Sailesh Ghelani speaks to the talented actor.
Before you did the Gangs of Wasseypur, did you know about the violence and politics of rural India?
I'm fairly literate and well read, so I knew about what happens in the hinterland. You have to be really blind to not know about what's going on.
Manoj Bajpai was brilliant in Gangs of Wasseypur, did that make it easier for you to be good too?
It made things a lot easier for me because if you have a stupid colleague who doesn't know the lines, then it becomes difficult because you have an added burden. Manoj lifted my performance, so if I was at 50 per cent he lifted it to 100.
How is Anurag Kashyap as a director, the good and the bad please?
The good is that Anurag gives his talent a lot of leeway to improvise. In that sense he is terrific. On the other hand, sometimes we don't know what's going on in his head. When I left for Banaras for the shooting I didn't know about my part and the intricacies. When you reach the shoot he tries to shock you. He is constantly evolving the script. The same is true for the other actors who didn't have anything to do in the film. Some characters were really small at first but they are surprised when they have to do more.
So, after he told you about how he gets to spend little time with his actor wife Kalki (read her interview), you decided not to date someone from the industry. Seems practical but do you think the heart is a practical beast?
That interview misquoted me grossly. Right now I live with roommates and I'm single. I have a pet and lots of plants so I have to time my vacations according to when my roommate is around so she can take care of them. So if you're married or dating someone who travels as much as you do then that's going to be so much more difficult. It's a practical problem. Love needs some togetherness. I would like to be with somebody who can give me that kind of time. Opposites attract and I probably would find someone who's is from a completely different background.
Richa asks: So is Minority Review something to do with religious minorities or academics… because that's what I thought when I heard the name.
MR: No, nothing to do with religion. Just that the views of the few or even the one are important and hence 'minority'.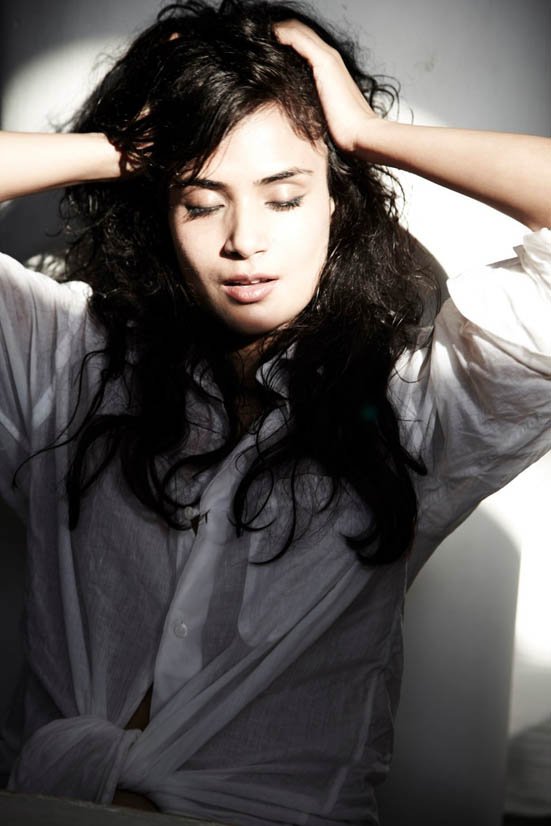 You went to Cannes for Gangs of Wasseypur (read the review), which was being screened in the Director's Fortnight. Tell us about your experience there.
It was a dream-come-true, your first film in a title role and you go to the queen of film festivals where the people are eagerly awaiting your arrival on screen. For a regular middle class Delhi girl, doing a film with Anurag Kashyap is a big deal and then going to Cannes is even bigger. Right now I'm the happiest I've been since childhood.
My challenge in Cannes was that people didn't recognise me off screen since I looked different onscreen. They pretty much treated us as we treat Chinese, like all Indians are the same. A French lady asked me where's that girl Nagma, since she wanted to interview her. And I had to tell her I was the girl!
Were you offered any international films there?
Yes there were some people who were interested. I'll be very happy to be in that space, there's a certain quality that one must adhere to after doing Gangs of Wasseypur.
What's that quality?
You need a script where the writer and director are on the same page. Otherwise you say this is going to be Rowdy Rathore with an item song and three girls dancing in bustiers and don't bother with script.
I get really pissed off with moralistic middle-faced cinema. I'd rather watch a commercial film than a pseudo intelligent art film.
Vasan Bala's film Peddlers was also being screened there in Critic's Week. Did you see the film?
I didn't get to see it but I know what Peddlers is about, it was written with me in mind. But I couldn't do it for professional reasons, let's just leave it at that. There's nothing to hide really and the girl who has done that part, Kriti Malhotra (read her interview here) has done a fantastic job from what I've heard.
You said somewhere you don't like roles where you have to 'run around trees' but if you were offered something by a big banner, would you turn it down because you had to do a song and dance?
I don't think anyone literally runs around trees anymore. Songs need to mean something to the story. Like Wasseypur will have 26 songs in both parts. So the thing is that songs are a part of our films and they add a beauty. I think there's great history and connect with Hindi music. There's no shame in the song and dance. Even in places like London they start with hip hop or trance and the minute there's a Bollywood song everyone just madly runs to the dance floor. There should be no shame about it.
What is your other passion besides acting?
I like writing and a bit of photography. If I had the right camera lenses I would go off on a shooting spree.
When does the second part of Gangs of Wasseypur release?
Anurag and Viacom will decide when the second part is releasing, though I think it may be in a month's time.
Read more interviews here.