Minority-Review's Swati Sharan covered press conferences asking stellar questions to the likes of John Travolta and Jane Fonda. She got us pictures and interviews. And she watched 26 films at the Toronto International Film Festival 2014. Here are her insightful reviews on these films, some of which have just had their debuts on the film festival circuit and aren't out commercially as yet. 
1. Boy Choir
Directed by: Francois Girard
Starring: Dustin Hoffman, Kathy Bates, Garrett Wareing, Kevin McHale and Eddie Izzard
5/5
If the energy of a performance can be felt in the gap between words, Hoffman and Bates exhibit this with aplomb. Stet (Garrett Wareing) is a troubled but highly musically talented youth. His alcoholic mom has just been killed in a car accident and his father doesn't want him. So upon the suggestion of a social worker, Stet is sent to the American Boy Choir School where children are groomed to be able to perform in orchestras. While there, however, Stet's behaviour is seen as being disruptive. This pushes the choirmaster (Dustin Hoffman), an old style disciplinarian, to not want to work with him. The head mistress (Kathy Bates), on the other hand, pleads for more leniencies. Eventually, Stet starts to make efforts to change but his more affluent peers feel jealous of him and want to continue to sabotage him. Will Stet be able to continue to stay on?
The film displays a modern debate on different levels. Through Hoffman and Bates, we are presented with the arguments of how much of a role should discipline have in nurturing talent or is human understanding more important for fostering ability? How vicariously should we be living through our children for whatever we couldn't achieve? Why something that should be recreational is made so competitive and therein makes us lose our humanness? Wareing has performed fabulously and so have all the others in the film through their rigorous training and preparations for the roles. Truly, this is a symphonic effort. The youth boast a tremendous amount of talent. Through his traditionalist approach, Girard has honed Hoffman and Bates as his instruments of performance.
Red Carpet Premieres @ TIFF 2014 Part 1: Priyanka Chopra, Al Pacino and the cast of Boychoir 
2. Clouds of Sils Maria
Directed by: Olivier Assayas
Starring: Juliette Binoche, Kristen Stewart and Chloe Moretz
3/5
Maria (Juliette Binoche) is a famous actress who is just finalising a divorce when she hears about a director friend dying. She goes to the Swiss Alps with her assistant Valentine (Kristen Stewart) to attend the funeral. During this time, a director approaches her to work on a play. It's a play about a lesbian relationship between a younger woman named Sigrid in her late teens or early 20s who aggressively ditches an older woman named Helena in her 40s and drives her to suicide. In her earlier years, Maria played Sigrid. Now she has been asked to play Helena. Maria does so with great hesitation because of all the sadness it reminds her of. But with Valerie's help, she keeps at it. So the film largely shows all the emotions that are accompanying the preparation and practising Maria does for the role. Eventually, real life begins paralleling with the play when the arrogant and highly unabashed Hollywood star Jo-Ann (Chloe Moretz) is brought on to play Sigrid.
But while preparation and trauma of the play are a big part of the film, Maria's interplay with Valerie cannot be ignored. It shows how a famous actress is dealing with divorce, fame, career choices and limitations put on women because of age. Is she now a misfit because of her age? Binoche, as usual, regales in her role and Assayas has come up with a strong storyline and an interesting social commentary  about the instant gratification era through Jo-Ann and Valerie's characters . The film is worth watching if a bit long.
3. Madame Bovary
Directed by: Sophie Barthes
Starring: Mia Wasikowska and Henry Lloyd Hughes
3/5
Madame Bovary is a period drama based on a novel of the same name by the father of French literature, Gustave Flaubert. Set in rural 19nth century France, Emma Bovary (Mia Wasikowska) gets married to a doctor named Charles (Henry Lloyd Hughes). With an imagination highly fueled by books, Emma seeks the glamour of city life and is forever seeking to be upwardly mobile. Charles, in contrast, is more down to earth and is content to be as is. Emma starts to feel frustrated with 'reality' or everyday rural life. Eventually, Emma gets enticed by a merchant to make luxurious purchases through credit because of her husband's job. The merchant further lures his bait by giving her fashion catalogues. She slowly gets so consumed by what some may call a fantasy world as depicted by these books and catalogues that a further increasing dissatisfaction develops from her status quo. Eventually, Emma spirals into a succession of love affairs with the hope of a more glamorous lifestyle. What follows instead are a series of heartbreaks and unending debt with no self-control.
Period recreation in the film is very strong with attention to many a fine detail.  One can hear the echo of a contemporary approach to credit and consumerism through Emma's situation with merchants promising false dreams and instilling an air of dissatisfaction. The pace of the story is in keeping with a modern audience. But my interpretation from the book was a bit different than what was shown on screen. In the book, Emma is seen as slowly getting consumed and addicted to a more fictitious world whereas in the film, the pace feels a bit faster and not in as much depth. Also, when we meet with Emma's lovers on screen, I can't help but compare them with SRK's enactment in the desi version, which was called Maya Memsaahib from over 21 years ago. The lovers just aren't as peppered and the seasoning is just feeka. No one does it like SRK.
4. Black and White
Directed by: Mike Binder
Starring: Kevin Costner, Octavia Spencer, Jillian Estell, Anthony Mackie and Mpho Koaho
4/5
Elliot (Kevin Costner), a well-to-do attorney, is raising his bi-racial daughter Eloise (Jillian Estell) with his wife. All of a sudden, his wife dies in a car crash and he is now left to raise Eloise on his own. That is, until Rowena (Octavia Spencer), the grandmother from the other side files for custody with her family members. Elliot is hesitant to share custody because he thinks Eloise's father Reggie is a bad influence because of his irresponsible nature and struggles with drug addiction. The increasing challenge being presented in the courts is from both sides. On the one hand, Reggie has his challenges but the overall extended family is extremely strong so together they can raise the child productively. On the other hand, Elliot has access to a higher level of income and can provide a lot of educational access that the other side can't. His weak points are, however, that he is on his own and since his wife's death he is slowly drinking more and more. The further crux is that the judge is a black woman and the Elliot's lawyer fears that the judgment will go against him. Which way will the tide flow? Will affluency win or will love of an extended family? Is a grandmother's love enough to compensate for a father's weaknesses? Can there be a solution in the middle?
Based on a true story, the film very poignantly captures the challenges of raising kids in blended families in absence of a parent which one can say goes beyond black and white. In fact, as the director Mike Binder has attested, it is also about a father exhibiting responsible behaviour towards his child. The film has an unabashed and yet tactful take on what some may consider the unapproachable because of so-called political correctness or not wanting to appear controversial. It's not afraid to show what people from both sides think or argue and is not favouring one over the other for their viewpoint. Care has also been taken to shatter stereotypes by showing a brainy African-American tutor and a competent lawyer and not just an irresponsible drug addict. The acting by everyone in this film is very compelling and the director has handled the subject with great care and sensitivity.
Black And White Press Conference @TIFF 2014 with Kevin Costner, Octavia Spencer and Anthony Mackie
5. Kahlil Gibran's The Prophet
Directed by: Roger Allers, Gaëtan Brizzi, Paul Brizzi, Joan Gratz, Mohammed Saeed Harib, Tomm Moore, Nina Paley, Bill Plympton, Joann Sfar, Michal Socha
Starring the voices of: Liam Neeson, Salma Hayek, John Krasinski, Alfred Molina and Frank Langella
5/5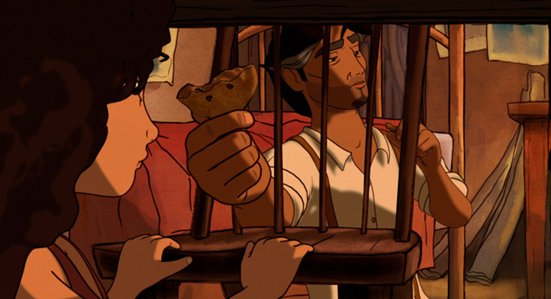 Co-produced by Salma Hayek, the poetic verses from The Prophet flow as beautiful independent vignettes that are woven into a larger animated tale set against a Middle Eastern village backdrop. Things are hard for Kamila (Salma Hayek's voice) and her young daughter Almitra (Quvenzhané Wallis).  Almitra has become mute since her father's death and she always unintentionally causes trouble because she's just too curious. Normally, everyone heavily scoffs at her until one day Mustafa (Liam Neeson's voice), a political prisoner, befriends her. Kahlil Gibran's verses flow through Mustafa whenever he gets into a conversation on a given topic with any of the villagers.  This therein introduces beautifully relayed vignettes, which have been produced by different animators.  A time comes, however, when he is asked to go back to his own country but he must take back what he has spoken out against. Will this be a tolerable compromise for Mustafa? Will the villagers have to let go of Mustafa?
The different vignettes have beautiful artistic influences as silhouettes melted into a kaleidoscope of the west, Middle East and India. In fact, at one point, one is reminded of the rounded figures of the Madhubani paintings and a tinge of Khajuraho. Very strongly executed, like Gibran himself, the film is a spiritual, intellectual and visual delight. Through Neeson's characterisation of Mustafa, the film is a profound work of excellence.
Toronto International Film Festival 2014 Photo Set 1 – Priyanka Chopra, Salma Hayek, Al Pacino and more 
6. Manglehorn
Directed by: David Gordon Green
Starring: Al Pacino, Holly Hunter, Harmony Korine and Chris Messina
5/5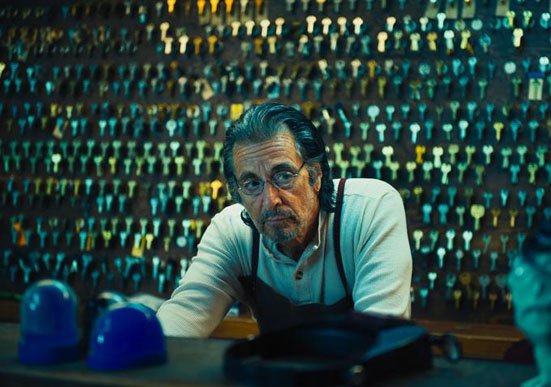 A.J. Manglehorn (Al Pacino) is a lock and key cutter who lives alone with his cat and has been lamenting a lost love with a deep sense of regret. He is finding it hard to pull out of it until his friend, who is also his bank teller (Holly Hunter), tries to bring him out of it. Meanwhile, his son (Chris Messina), who is busy as a bee in the finance industry, doesn't give his father much time until he gets into trouble over possible dubious conduct. But as soft as Manglehorn is, he also unfortunately lets his temper take control of him.  And this sometimes can overshadow his almost magical skills for woodworking and repairing. So the question is, can Manglehorn find it in himself to love again?
Like its makers have said, Manglehorn is a tale of Gepetto and his magical woodworking in a modern day setting. But of course, it is with a love angle. Pacino has crafted his role as a key cutter with absolute precision in looks, demeanour and expressions. He reminds me of every key cutter I've ever seen.  In fact, these very qualities are what carry the film forward with great strength. The direction is also executed with great authenticity therein lending to a great sense of realism.
 Manglehorn Press Conference @TIFF 2014 with Al Pacino and Holly Hunter 
7. Pawn Sacrifice
Directed by: Edward Zwick
Starring: Tobey Maguire, Live Schreiber, Peter Sarsgaard and Lily Rabe
4/5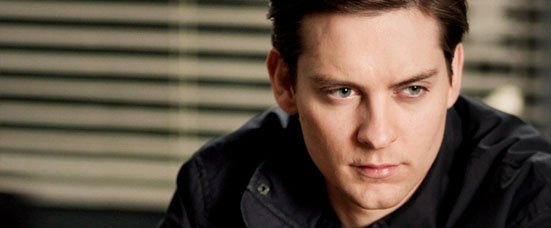 Pawn Sacrifice is a biographical film about the famous world chess champion Bobby Fischer essayed by Tobey Macguire. Though a genius, he was a very difficult person to deal with.  The film starts in the 1950s with his unusual obsession for chess as a youth. Desperate to get him out of it because of the abnormal behaviour he exhibits, Bobby's mother sends him to a chess expert upon the advice of a psychiatrist. But when she does, the expert recognises the genius in Fischer and encourages him to train professionally. Unfortunately, though, even as a youth, Fischer succumbs to the beliefs of the time: the U.S. government raided those believed to be communist. He does so to the point that he behaves frighteningly obnoxiously towards his mother who was both communist and Jewish. He eventually breaks ties with her and travels around the world with a priest and agent.
Eventually, Fischer hits upon a mind-blowing level of success but to the detriment of his mental health. He increasingly becomes paranoid about talking on the phone because he thinks his phone is being bugged by spies. He constantly feels like he is going to be attacked. He can't play chess in front of a room full of people. The movie's finale is at the point where Fischer is to play a strong contender from Russia in Iceland in a chess championship in 1972. He was heralded as an American icon in his hey-day by members of the U.S. government. But when many years went by, Fischer was forced to seek refugee status in Iceland because he was seen to have committed an un-American activity. So was Fischer the pawn sacrifice used when it suited everyone and cast aside when it didn't?
The end tone of the film rings with great compassion for a man who, though a genius, had a serious mental illness that went unchecked. And one wonders how someone of such great stature could be left unattended as he was. Macguire has essayed the role with a very down-to-earth tone, which makes this larger than life icon into a very believable person. When you see him act, you get disturbed as though he really were Bobby.  It wouldn't be surprising if he is up for an Oscar this year.
8. This is Where I Leave You
Directed by: Shawn Levy
Starring: Jane Fonda, Jason Bateman, Tina Fey, Adam Driver and Corey Stoll
4/5
Judd Altman (Jason Bateman) just discovered his wife cheating on him when his sister Wendy (Tina Fey) calls to tell him that their father died. All four of the Altman siblings are immediately called upon to observe a 7-day Jewish ritual of mourning by their grieving mother Hilary (Jane Fonda). What ensues instead is dysfunctional but hilarious dynamics. Judd wants to hide his grief about his broken marriage but Wendy blabs about it in front of everyone. He then discovers his wife is pregnant while also meeting up with a possible love interest. Wendy is frustrated because her husband is aloof all the time and then meets an old love and wonders what could have been. Philip (Adam Driver), the womanizer subtly, announces his engagement during this period of mourning. Paul (Corey Stoll), the serious older brother and his wife are having a hard time having a child and their frustration about this is playing out. On top of all this, disputes are occurring about what to do with the family business and how it should to be handled. All this combined makes for a highly uproarious recipe.
The chemistry between the actors makes the comic timing superb. But it is a tough act to juggle all of these dynamics and one wonders how Levy has pulled it together.  It's like all the things that could go wrong at a funeral made right.
 This is Where I Leave You Press Conference @TIFF 2014 with Jane Fonda, Jason Bateman, Tina Fey & more 
9. Wild
Directed by: Jean-Marc Vallee
Starring: Reese Witherspoon and Laura Dern
4/5
Wild is based on the best-selling hiking memoir by Cheryl Strayed. Cheryl (Reese Witherspoon) has recently been divorced and has set out on a solo 1100-mile trek along the Pacific Coast trail. In the process, she confronts old memories of a reckless and disturbed past while also meeting new people and travelling new terrain. The film is about her journey of letting go amidst nature when all she would have had were bare necessities and her journal in which she wrote every day.  While many books, especially of this nature, sometimes don't translate that well on screen, this has succeeded brilliantly in Wild. This is because the human aspect has been taken into great regard. Witherspoon has also lived true to the part of Cheryl through Valee's strong and authentic sense of direction.
10. Seymour: An Introduction
Directed by: Ethan Hawke
5/5
Seymour is not just about tracing the evolution of Seymour Bernstein as a great pianist and artist. It is simultaneously Ethan Hawke's soul-searching journey after his sudden onset of stage fright from acting, which has gone on for 5 years. In this biographical documentary, Hawke gets in gear to capture Seymour at a public concert after 30 years. Over this time period, Bernstein has harnessed the talents of many a great pianist. Through his coverage, Hawke seeks wisdom and counsel on many an intellectual matter relating to art and the artist including how artistic geniuses can sometimes be great social misfits and why. He wonders what lies beyond fame and material wealth. In his mature demeanour, Seymour explains how it's not just important to be a great artist but also a balanced human being.
There are also some interesting parallels for those into eastern spirituality as it relates to music. For example, in the film, a mystic and professor at Harvard speaks of experiencing an inner music through his deepened awareness, which was likely brought about by meditation. And this reminds one of Saint Kabir's quote which roughly translates as: "At the height of thoughtlessness, do the celestial chimes ring." And these chimes can either sound like an instrument playing or something ringing or the sound of Om or a buzz. When we become thoughtless, we become aware of this sound and tone that is always there. And the idea of the sound always being there has also been mentioned in the film with the mention of NASA documenting the B flat sound as always being there in the atmosphere. And the sound of Om, as per eastern belief, is actually the same note as B flat.
Overall, the film is a complete music and art lovers delight. It gets at the core of what it is to be artistic and how much humanness is necessary for that. "If music be the food of love, play on."
11. The Forger
Directed by: Philip Martin
Starring: John Travolta, Christopher Plummer, Tye Sheridan and Abigail Spencer
4/5
The Forger is more or less relayed with an omniscient view. i.e. to some degree, we are made aware of certain situations before the actual characters are. Ray Cutter (John Travolta), an artistic forger, has been let out 9 months before his time from jail so that he can be with his terminally ill son Will (Tye Sheridan) who has cancer. As compensation by the dons who let him out by bribing a judge, however, Ray is being pressured to forge an art painting for a planned grand theft at a museum. Now Ray doesn't truly want to and would like to mend his ways but his family's life is also at stake. Simultaneously, Ray is on a mission to make his son's last wishes true, which sets him on a journey of odd twists. This includes facing the remnants of a past karma one would rather forget including his ex or Will's mom who has addictions as part of a dying wish. Meanwhile, an undercover agent (Abigail Spencer) is watching his every move including some of his unusual wish fulfilments, which can appear eyebrow raising for some but yet compelling under odd circumstances. Will Ray be able to break out of his old lifestyle or will he be arrested? The ending promises some interesting twists.
The acting and direction are all extremely strong. From a palette that would normally feel hard, many soft touches have been painted. The setting is very true to life. As a schematic father and grandfather, Christopher Plummer enthralls. John Travolta has absorbed elements from his real life lessons from professional painters and forgers to imbue life to his character and to the subtleties of his relationship with his son. Tye Sheridan's sensitivity for handling such a role is also highly impressive. Abigail has also played the role with a great subtlety.
The Forger Press Conference @ TIFF 2014: John Travolta, Christopher Plummer & more
12. Cake
Directed by: Daniel Barnz
Starring: Jennifer Aniston, Sam Worthington and Adrianna Barazza
3/5
Claire (Jennifer Aniston) is a highly embittered woman with painkiller addictions from chronic pain. Her husband has recently left her and her support group has kicked her out for her brazenness. And the only friend she has is a hired housekeeper (Adrianna Barazza). She's just recently learned that one of her fellow support group members Nina (Anna Kendrick) killed herself. Now Claire doesn't know very much about Nina but she becomes intrigued by her death and wishes to find out as much as she can about it.
Though Claire and Nina never knew each other very well while Nina was alive, she keeps seeing Nina and having conversations with her in her dreams and hallucinations from medication. This further builds an obsession to know more. She visits the highway from where Nina jumped for hope of more information. She also ventures into the house and life of Nina's husband (Sam Worthington) in hopes of finding more while eventually making herself a part of his life.  But doing so leads to unexpected turns.
Acting has been executed with great gravitas. Many subtleties from everyday life are woven into this tapestry of a story.
13. Tigers
Directed by: Tanis Danovic
Starring: Emraan Hashmi and Gitanjali
5/5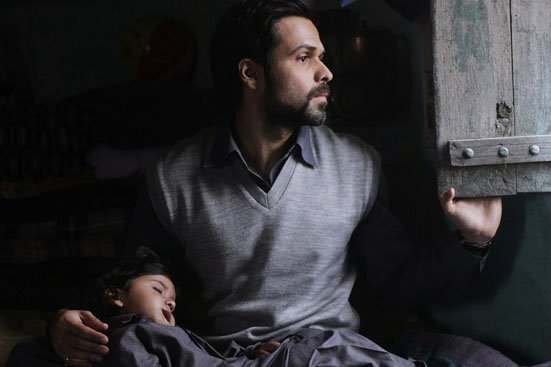 Tigers is based on the true story of Aamir Raza and his family. Set in Pakistan, Aamir (played by Emraan Hashmi) has been forced to leave college for financial reasons. He then sets out to work by selling retailers' locally made medical products but finds no one is interested in them. Eventually, he switches over to a multinational, which sells 'nutritional' infant products to new mothers. But Aamir later learns from a doctor whom he tries to sell the product to that the company is selling poor mothers' formula milk, which kills young infants when mixed with contaminated water. Aamir then decided to resign from the company because of this. But then many people try to stop him including people higher up in the company because of what he symbolises to them. But Aamir persists. And he continues raising his voice against the company for this. This eventually results in him having to leave Pakistan because of threats to his life. Till date, no change has occurred in the company's behaviour.
Today, Aamir Raza lives in Canada and works as a cab driver. Thoroughly scripted and documented, the film is a sleekly presented and extremely compelling tale with very authentic Urdu diction vs. commercial Hinglish. It was like music to my ears. It reminded me in fact, of what I have long missed in Hindi films of more recent times. Whereas even until the 1980s, Bollywood actors would make the extra effort for honing their Urdu for their craft, today, the actors just don't seem to bother. And it shows. In contrast, Hashmi has broken this trend with a rich yet comprehensible Urdu dialogue delivery. Through this film, he has departed from his lover boy image exceedingly well. Overall, this film chronicles what has become a phenomenon of multinationals unethically profiteering in developing countries while taking advantage of people's ignorance. It also speaks to the commercial values that try to keep a dissenting voice down because everybody sees a buck in doing so. It also begs the question, how liberal is economic liberalism if it suppresses a common man's freedom to speak out against the wrong thing?   Truly unfortunate and highly incensing.
14. Margarita, With A Straw
Directed by: Shonali Bose
Starring: Kalki Koechlin, Revathy and Sayani Gupta
5/5
Laila (Kalki Koechlin) is a highly talented lyricist but is a physically challenged woman with cerebral palsy studying in Delhi. She struggles to be taken seriously by people on different levels whether it's for her talent or her infatuations with boys. She also begins to question her sexuality, which is seen as being taboo. She eventually gets admitted for higher studies in New York where she falls for a social activist named Khanum (Sayani Gupta).  Khanum gives Laila a new lens from which to view herself after a lifetime of being regarded as insignificant. But Khanum has largely been raised in a westernised atmosphere and has the courage to come out about her sexual orientation. Whereas Laila has a dilemma about what to do because she feels bound by her parents who likely won't agree with this. What should she do?
Kalki has brilliantly executed this role with an air of realism.  Bose has also paid great attention to subtle details to make the larger story pave out more smoothly.
Interview with the crew of NETPAC winner Margarita, With A Straw @TIFF 2014
15. Learning to Drive
Directed by: Isabel Coixet
Starring: Ben Kingsley and Patricia Clarkson
5/5
Wendy (Patricia Clarkson) is based in Manhattan and has just been dumped by her husband of 21 years for another woman. She is a very accomplished academic as well as a book editor but she doesn't know how to drive. Consequently, she can't visit her daughter who lives a couple of hours away in a rural area. And now that her husband isn't there to drive her around, she needs to learn. So she hires a Sikh driving instructor named Darwan (Ben Kingsley) from the South Asian area of Manhattan called Queens.  As she takes lessons, a bond of friendship forms. Wendy opens up about her problems as Darwan opens up about his. Wendy's confidence and sense of realisation broaden while one witnesses Darwan living in two worlds. One is the American that he deals with through his profession while the other is the Indian one when he goes home. The American lifestyle with freedom and independence contrasts greatly with his new wife's extreme dependency on him. She's feeling homesick and feels isolated for not knowing English and not having any friends. And his odd hours as a cab driver don't help. Through Wendy, Darwan gets some insight about how to keep her happy. Eventually, Wendy finds herself back in the dating arena again. Wendy is now close to getting her license while a special bond has effectively been kindled which goes beyond that of an instructor and student. But where do they go from here?
With elegantly handled ending, this film could just as easily have been called Iss Rishtey Ko Kya Naam Doon? without all the cheesiness. Because sometimes life throws such relationships our way, which nurture us and bring out the best in us but we have no name for them. It's not a regular friendship and neither is it a male-female union of love. And there is an acknowledgement of that between Darwan and Wendy. The actors have enacted their roles with great intellectual and emotional complexity. Deftly brought to life, this film exhibits a grave profundity for how context and experience shape one.
Learning to Drive Intro & Film Screening @TIFF 2014 
16. 1001 Grams
Directed by: Bent Hamer
Starring: Anne Dahl Torp
3/5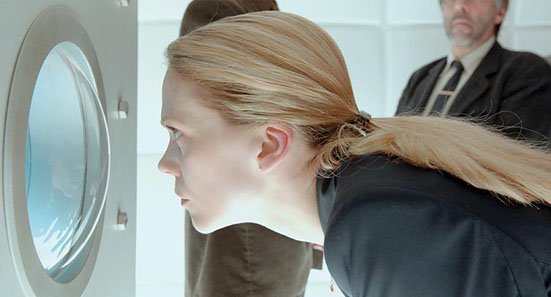 This is a Norwegian film, which will pique the interest of math lovers. Marie is a recently divorced 30-something scientist who lives with a great amount of precision and exactitude. She is due to attend a conference in France where people of all nations will be bringing their country's kilo. (Apparently, we do not all have a uniform concept for what a kilo is supposed to weigh). Unfortunately for Marie, however, her father, who is a great scientist in the field of ascertaining kilos, won't be able to join her. He is terminally ill. So Marie goes on her own to France. But when she does, she meets with an accident and her protected kilo cover, which is made of platinum and some other element on the periodical table, shatters. And the conference is due to occur shortly. On such short notice, what is she to do?
One can gather the pun Hamer intends for those who live in the world of heavy logic and precision. Just because Math is doesn't mean that life is. And sometimes we have to let go, accept the moment for what it is and be creative.
17. The Humbling
Directed by: Barry Levinson
Starring: Al Pacino, Greta Gerwig, Dianne Wiest, Charles Grodin and Kyra Sedgwick
5/5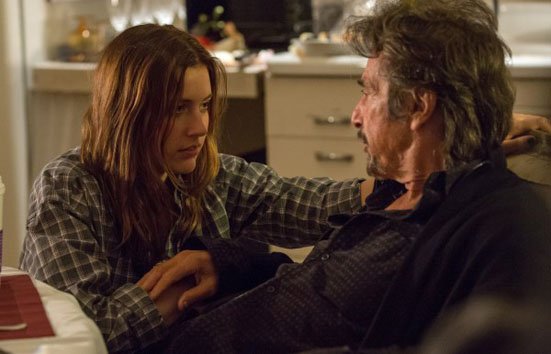 In the beginning of the film, we hear the famed actor Simon Axler (Al Pacino) quoting that there's a thin line between genius and insanity. And perhaps his acting genius was his Achilles' heel as he falls into an orchestra pit and loses a grasp of reality. This therein leads to a nervous breakdown because of losing the ability to distinguish between the world of imagination and reality. Axler then lands himself into a mental health facility until he starts showing signs of recovery. No sooner does he do this then Pegeen (Greta Gerwig) shows up at his door one day. Pegeen, a theatre professor, is the daughter of some old friends of his. And she swears to have had an undying love for him since she was young though till this point in her adult life, she has identified as a lesbian. Axler feels stunned to see her but then a courtship begins and he begins to fall in love. Through drama, their hearts unite.
Pegeen, eventually, proves to be high maintenance both temperamentally and financially as he nurtures her every desire. This pushes him to consider different financial alternatives. Since his fall in the orchestra pit, he is hesitant to act in the theatre though there is a great clamour for him to do so. Over time, the thespian reconciles and takes on the role of King Lear. But then he notices his age catching up with him as it takes him longer to recover from a bad back. Things get further complicated when Pegeen's ex-partner Priscilla comes back into her life. Which way will the bottle spin? Towards Axler or Priscilla?
Gerwig's interpretation of Pegen excellently reflects the me generation that feels a great sense of entitlement for everything and considers nothing. She does a brilliant job of making you love Pegeen for her flamboyance and yet can be just as annoyed by her high level of inconsideration. If Shakespeare's dialogue 'This was a man' could apply to anyone, it would be to Pacino's enactment of Simon Axler. Such is the amount of life he has breathed into him. He has addressed his character and Pegeen's with the utmost of care. He has made every effort to develop the persona of his character. In his characterisation, one feels the maturity and patience being exhibited towards someone who is his love but with comparative inexperience. He has perfected the art of delivering satirical lines with utter stillness. His outer expressions speak their subtle truth. At one point in the film, when seeing the chemistry of this duo, one couldn't help but be reminded of the Amitabh-Preity dynamic from The Last Lear though the two stories are entirely different except for both Bachchan and Pacino playing King Lear in their respective films. Barry Levinson has given us a stunner by far.
18. Crow's Egg – Kaakkaa Muttai
Directed by: M. Manikandan
Starring: Ramesh, Ramesh Thilaganathan, Vignesh and Aishwarya Rajesh
5/5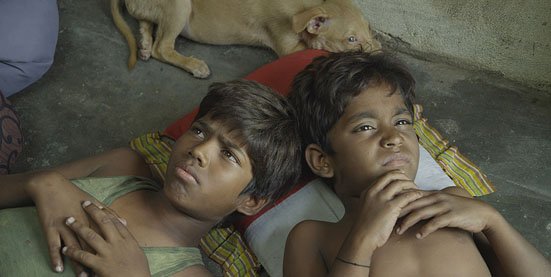 Co-produced by Dhanush, this film is easily going to become the sleeper hit of the year in India if it gets marketed properly. The story is about two brothers Big Crow Egg and Small Crow Egg who live in an Indian slum with their mother and grandmother. Their father is in jail and their mother is constantly struggling to bail him out and to make ends meet. She ends up finally having to take the kids out of school because she can't afford to keep them there since the father was imprisoned. One day, the children are fascinated by a pizza commercial and want to try a pizza. Unfortunately, a pizza costs too much money and their mother can't afford to buy it. So the kids decide to work and at the end of the month, they can afford a pizza. But when they go to the pizza parlour, they are forbidden to go in even though they have the money.  Disheartened, they go home. Then someone points out how they need to be dressed properly. And so they go again with nice clothes but are smacked and abused instead because the staff member recognises them from before and realises they are slum kids. Now by chance, one of the kids who accompanied the brothers took a video of this from his cell phone.
Fortunately or unfortunately, some opportunists get a hold of that video and decide to milk it for what it's worth by blackmailing the owners of the pizza parlour for a sizeable amount of money if they don't want this footage to go on television. They also approach a politician who is two-faced because he wants the support of both the parlour owners for possible financial support and fears the opportunists will start a morcha (protest). What then is to become of the children's innocent dream to taste a bit of pizza?
The film is a modern day fable on the chasms globalisation is producing with the affluent concurrently residing with the slum dwellers. It forces us to ask questions that may make us uncomfortable. How can the affluent dare to be so open about their display of wealth to the exclusion of many poor in the country? How come we create a barrier for children from a young age about their so-called place in society? Why do we also think it's okay to hit a poor person's child like it's nobody's business? How come where people could socially lobby for reform in society, we use it for our opportunistic needs? As Pandit Sri Ram Acharya once said, 'If we change so will the era'.
19. Newborns
Directed by: Megha Ramaswamy
3/5
Made by Megha Ramaswamy, the writer of Shaitaan, this short film raises awareness about women who have suffered from acid attacks in India. It is filmed in the spirit of productivity rather than through displaying a victim's helplessness. It is a push for these women to be able to go on with their lives rather than be stunted after their horrific traumas. But if someone doesn't know anything about the film prior to seeing it, it can appear a bit confusing. And the title further builds on that confusion. So if the purpose were to raise awareness, it would be really helpful if some background was given either verbally or during credits on screen visually before proceeding with the actual film. Vague and abstract doesn't go well with Indians. But of course, more power to Megha for taking on the issue because unfortunately very few do. Overall, this film can be seen as a great source of encouragement for those faced with trauma in general.
20. Burnt Grass
Directed by: Ray Wong
Starring: Alex Paxton-Beesley and Christopher Jacot
3/5
Burnt Grass shows what happens when a couple's world goes double. Anything that touches a patch of burnt grass in Sally and Jack's backyard organically produces a double. And it's not just of a plant or chocolate cake. It can also produce a double of your wife. What happens when you do get a wife that's been doubled spontaneously? How can you tell who the woman you married is when both claim you married them? Who do you listen to when both tell you to do something? Burnt Grass is an imaginative experimental film, which presents a what-if scenario creatively.
21. Men, Women and Children
Directed by: Jason Reitman
Starring: Kaitlyn Dever, Rosemarie DeWitt, Ansel Elgort, Jennifer Garner, Judy Greer, Elena Kampouris, Dean Norris and Adam Sandler
3/5
As technology develops at break-neck speed, conventional stages of life are being met with an unprecedented challenge for people. The film seems more like a series of interspersed case studies rather than one actual full-length story. Some people are using the Internet to compensate for personal emptiness. Families are shown disintegrating and bonding less with one another and texting more.  Intimacy is becoming compromised and sparse. Children are becoming more absorbed by the video game world and less inclined towards physical activity and the natural world. People's inhibitions in general are becoming less because of the so-called emancipation social media or the internet provide.
Teen peer pressure has also found a unique voice in this era. A young teenager need only go on certain websites and post something about feeling tempted to break out of a diet so when complete strangers seem happy to guide her with their unprofessional opinions. She's getting advice from a lot of people she's never laid eyes on within minutes of typing a question. And this teenager has just not got enough maturity to understand what's warranted or not. Your whole school can know about your intimate life within minutes of texting. Some parents feel extremely protective because they are scared of what the internet will provide their kids with next while some others may seem more nonchalant. Indeed, where are we going with this innovation of technology?
Based on the book of the same name, Men, Women and Children successfully displays these scenarios in an almost futuristic Isaac Asimov style except that it's in the now. Reitman has effectively integrated how people are typing or texting by showing pop ups in the middle of screen so that people can see what one person is texting the other. Had he not done that, one doesn't know how much we would have come out with. While this approach of integrating different case studies back and forth is a very admirable one, the transitions between them are not as smooth. Overall, though, it is an interesting examination of where American society is heading.
 Men, Women and Children Press Conference @TIFF 2014 with Adam Sandler & Jennifer Garner 
22. Trick or Treaty
Directed by: Alanis Obomsawin
4/5
Trick or Treaty is a documentary about two things. The first is about the distortion of an agreement from 1905 where First Nations communities have historically been cheated out of their rights to control their territories.  And the other is First Nations social activism, which has been rising with the history of distortion as one of its many premises. While the original agreement is not believed to have been unfair, the interpretation of successive Canadian governments has been. Some may argue they were tricked into signing a treaty that First Nations members thought were agreeable though they didn't actually remain so. This film gets to the bottom of matters by tracing the actual treaty signing period through historical, legal and cultural experts as well as the relatives of the original First Nations members who signed the treaty. These testimonies can also be seen as providing the younger generation with more fuel for their fight for many a social reform including setting right this treaty. One can even argue that the modern generation is more organised and socially advocating in volumes like never before to parallel a conventional mainstream approach in the effort to be heard by the government.
But sadly, it's like what former CBC journalist Judy Rebick wrote about. Never have there been more people protesting and yet never has our voice mattered less. She attributed this to the growing lack of democracy. Now this certainly is increasingly becoming a factor with governments getting appeased by corporate interests to use those lands that were supposed to be in the control of the First Nations.  But it's also accompanied by historically heavy racial biases and just a lot of inertia by cabinet members. While present cabinet members can't change past manipulations, they can pick up the pen and change the present by making things right now. Simultaneously, the struggle of First Nations social activism is like something else Rebick once said.  I asked her, "Why protest if it's counting less?" She answered, "So that we can protect whatever's left of democracy."
23. Monsoon
Directed by: Sturla Gunnarsson
5/5
This documentary is nothing short of enrapturing in its beauteous capturing of the daily travails of Indian life during the monsoon season. With its stunning imagery, Monsoon has creatively shown how the monsoon forms as a weather cycle. But of course, it is much more than that. It is about the joys, tribulations and the ecological implications that the monsoon boasts. For some, it is about love while for others it is about getting uprooted when the season gets out of hand and while for others still, it is something to be aware of for their investments.
And for sure, the monsoon is seen as being the giver of life. The film gives immense technical knowledge about the Indian monsoon weather cycle, which one would highly recommend for schools dealing with the higher standards though maybe a shorter version of this might be better for them. But this film is more than an educator of facts. With its research into the effects of the monsoon in different parts of India, the film does not just focus on the experts. It displays a great humanness by letting us see it through the eyes of the common person including a little girl. The background music resonates highly with the mood of the film.
24. Mary Kom
Directed by: Omung Kumar
Starring: Priyanka Chopra, Darshan Kumaar, Sunil Thappa and Kenny Basumatary
3/5
In the words of boxing world champion Mary Kom, this film is her "photo album". Through her intensive preparation and boxing training, Priyanka Chopra has done a marvelous job of playing Mary Kom on screen. The film starts out in 1991 when Mary as a youth in Manipur, expresses a desire to learn boxing. Some years later, she is seen getting into street fights. Then she begins to learn boxing professionally. And before you know it, she becomes a world champion five times over. In between all this, she gets married and has kids. She then tries boxing after having children but things aren't as smooth as what she thought they would be. But of course, she triumphs. But none of this happens without struggles on different levels. She had to face a lot of biases to learn boxing as a girl. She additionally had to face the limited opportunities of those in rural areas and then deal with regional biases people from the Northeast of India face. And on top of that, Mary had on many occasions, taken stands against sports authorities for negligence towards athletes, corruption and political favouritism.
Great effort has been made to recreate Mary's life authentically. We have been thankfully spared Bollywood excessiveness and have been shown much humbler bearings. But in the bid to make a film about Mary's different victories, we are perhaps not given as much detail about her life. It can appear a bit sketchy but perhaps that is the limitation of trying to capture someone's life in two hours. The songs in the background are nice with one of the songs by Priyanka. Hopefully, this will inspire more people to take up sports.
(Read our review of the film on its India release here.)
Red Carpet Premieres @ TIFF 2014 Part 1: Priyanka Chopra, Al Pacino and the cast of Boychoir 
Mary Kom Press Conference @TIFF 2014 with Priyanka Chopra & Omung Kumar 
25. Ruth & Alex
Directed by: Richard Loncraine
Starring: Diane Keaton and Morgan Freeman
4/5
Many seniors in North America tend to downsize and move into more accessible quarters. And this is the stage where Ruth (Diane Keaton) and Alex (Morgan Freeman) are now. They're finding with age that they are less able to cope with climbing so many stairs. They also have financial considerations to think of.  So they decide to put their house up on the market and look for a new property. What ensues are a series of bids and rejections and real estate wars. As they prepare to sell their place, we witness many flashbacks. Through their past, we perhaps also witness America's social waves of the 1960s. This includes when inter-racial marriages were illegal in most states and such couples were looked upon strangely even where it was legal.
We simultaneously witness the modern era of racial attitudes through media-instilled paranoia and public ignorance towards Muslims through the lenses of sensationalistic journalism. But on the lighter side, we also see the many types of prospective buyers and how they view a place that this couple hold with great sentiment. Eventually, the couple begin to realise how attached they have become to this house which holds many dear memories from before their married life of 40 plus years. Questions begin popping up over the wisdom of selling this house. In spite of the real estate frenzy, is it worth forsaking these memories for a high offer?
The film becomes a social question for baby boomers that have had to consider moving. Should they move before the going gets rough or is it worth living till the end in the home you have built memories in? It is also a reflection of how much people are spurred on to buy and sell property for both speculation and the 'need for more' even though people probably have everything they could possibly need. Now many alternative ideas are slowly taking foot in North America like having a neighbourhood where you have all types of housing to suit the different stages of life. Or making your big old home accessible is a much more common one, e.g. including railings and ramps in the house or a pull-out door for bath tubs or having everything on the same floor. But like in the case of this film, there are houses where you probably can't do much more.  And this film is asking the question in a light tone. The acting is very true to life and the story is socially reflective. Through these actors, we once again experience old as gold.
26. Me and My Moulton
Directed by: Torill Kove
4/5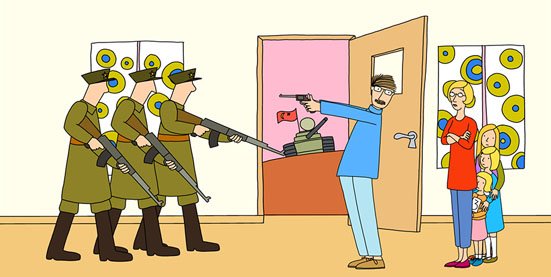 This is an animated short about a 7-year-old Norwegian girl wanting a bike and just to be like everyone else. But her modernist architect parents see everything otherwise. They always want to do things that make them stand out. Will this little girl get her bike or will she end up with yet another strange gift that she's ashamed to have?